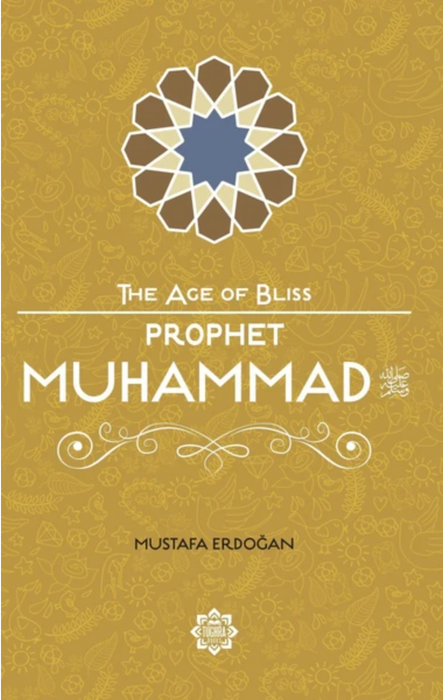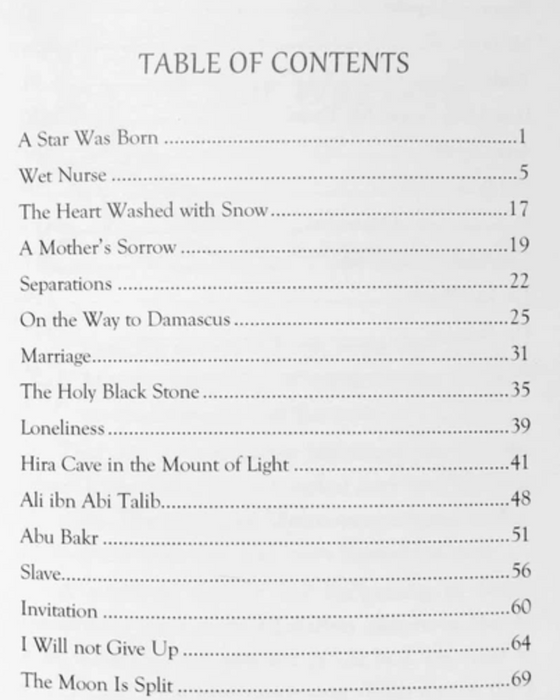 The Age of Bliss - Prophet Muhammad
This book is a short story of Prophet Muhammad's life; peace be upon him; for young readers. It begins with the signs of his arrival to this world and summarizes his life full of hardship; servanthood; and struggle. Young readers will find a life devoted to the highest cause of connecting humanity with The Creator. His relationship with God as well as with his friends; his humble way of life; his character and the heritage he left behind symbolize a role model for all.

The Age of Bliss Series are short-chapter, concise, subject-based "biographies" (of a sort) based on the Prophet Muhammed (PBUH) and his close companions. Each book has short, easy-to-digest 2-5 page chapters on different aspects of each of these individuals. The Age Of Bliss Series consists of 10 books.