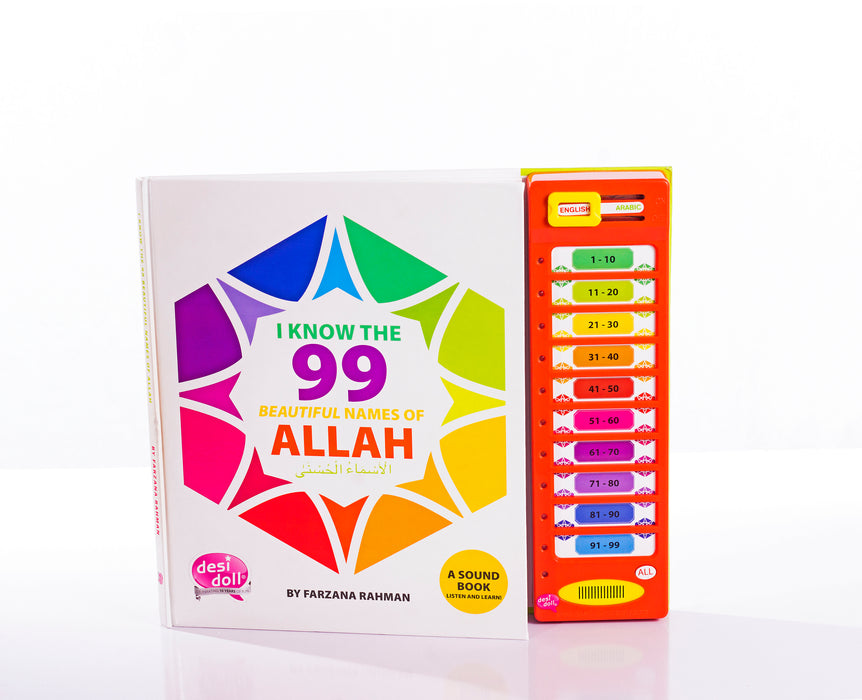 99 Names of Allah Sound Book
This beautifully illustrated sound book has been specially designed to help children and adults, alike, memorize, understand, act upon and make dua' using the beautiful names of Allah.
Two languages
Light up sound panel
Easy sets of 10
Hear all 99 names melodically
Dua's for each of the 99 names
The objective of this book to make it easier to learn and memorize the 99 names of Allah. The book also helps you to connect with each name by giving the translation. By learning the 99 names of Allah and their meanings, we can get to know Allah better, love Him more and become better people.