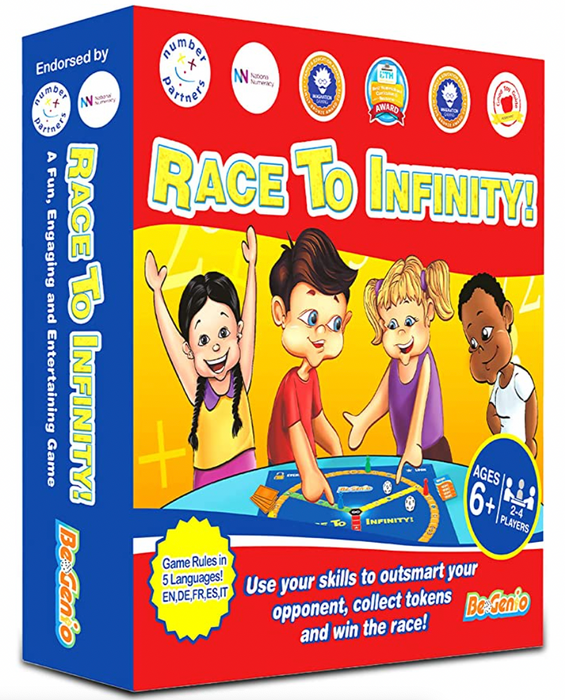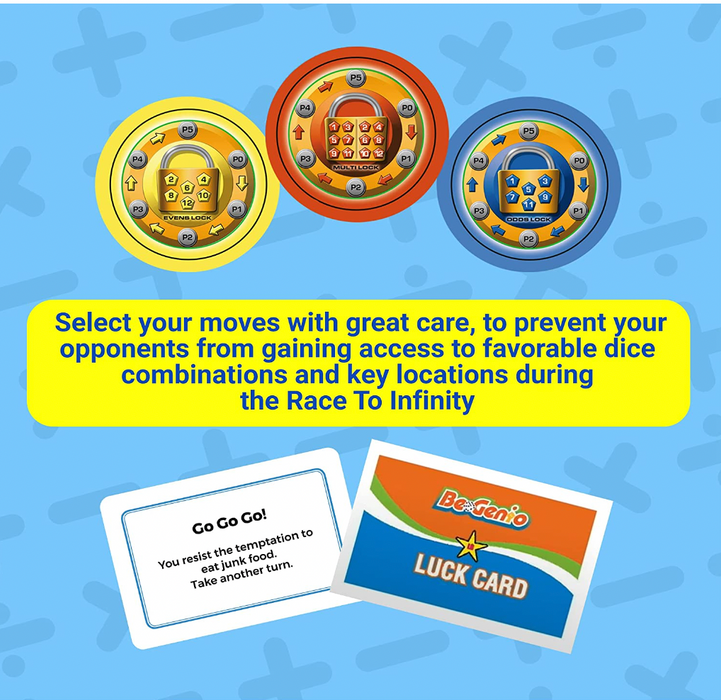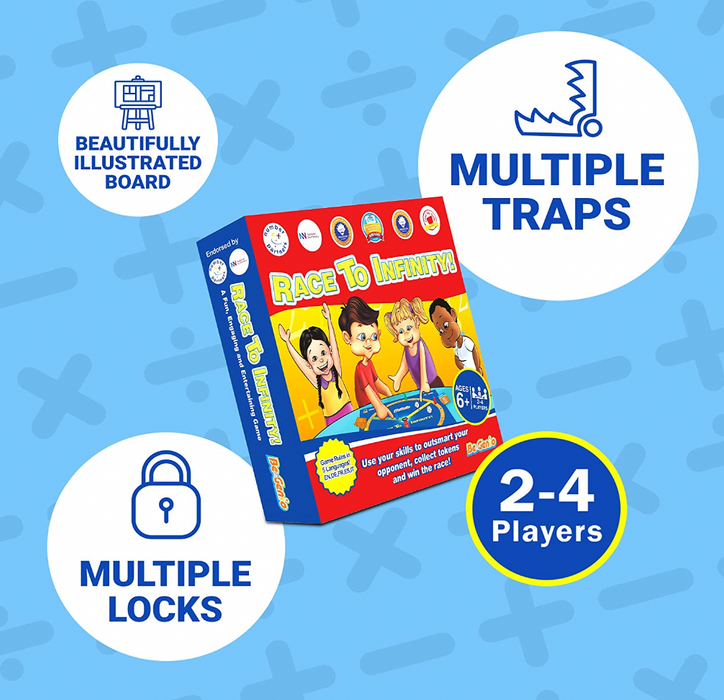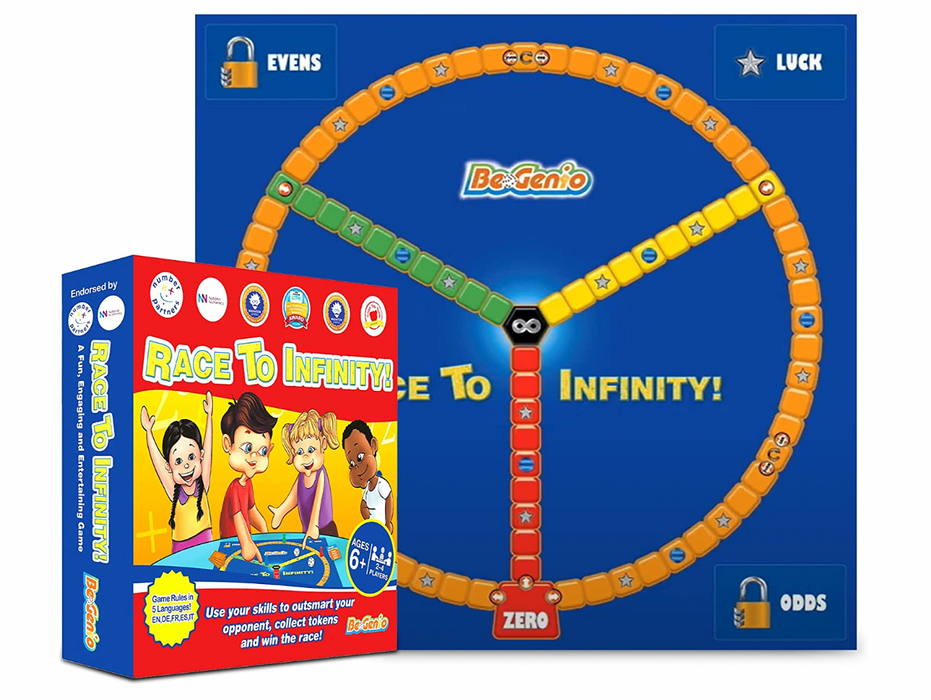 Race to Infinity - Maths Game for Kids
Family Board Games for Kids and Adults - These math games for kids 8-12 and board games for teens and adults will take you, your friends, and your family on an enjoyable, competitive math adventure. These games can be played by 2-4 players, ages 6 and up.

With An Exciting Gameplay - Outwit your opponents and be the first player to race your way to the Infinity Symbol! With 32 luck cards, 80 credit tokens, and 2 12-sided dice, this game puts the math skills and strategy of all doing math for love to the test!

Improves Math and Other Life Skills - Our family educational games not only help your child discover the wonders of numbers but also improve important life skills, such as critical thinking, spatial skills, and decision-making.

Excellent Replayability Feature - These unique kindergarten math game leaves no room for predictability, so you can play it over and over again without feeling bored. Every round yields different outcomes, depending on the strategies of all players.

Portable Educational Board Games - Great for indoor or outdoor gatherings, our math bingo for families is easy to pack and carry around. Fold the board and pack its pieces in your bag to take them wherever you go!