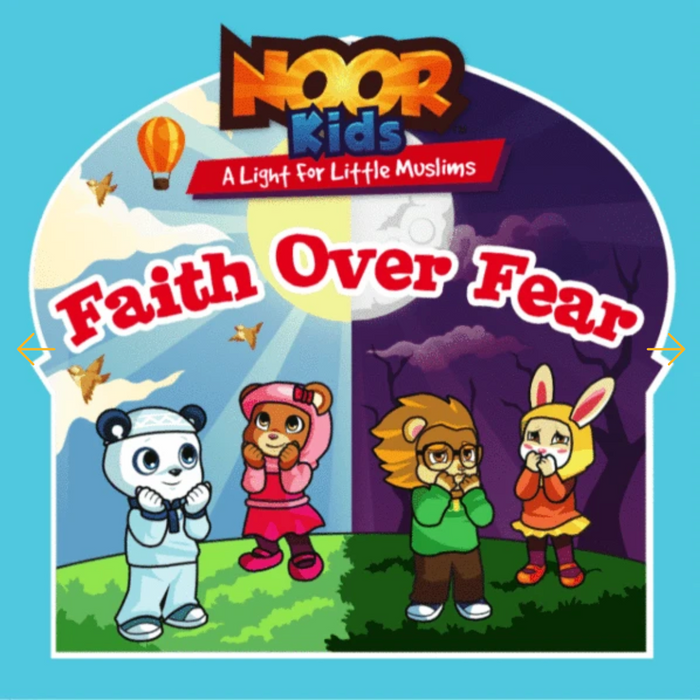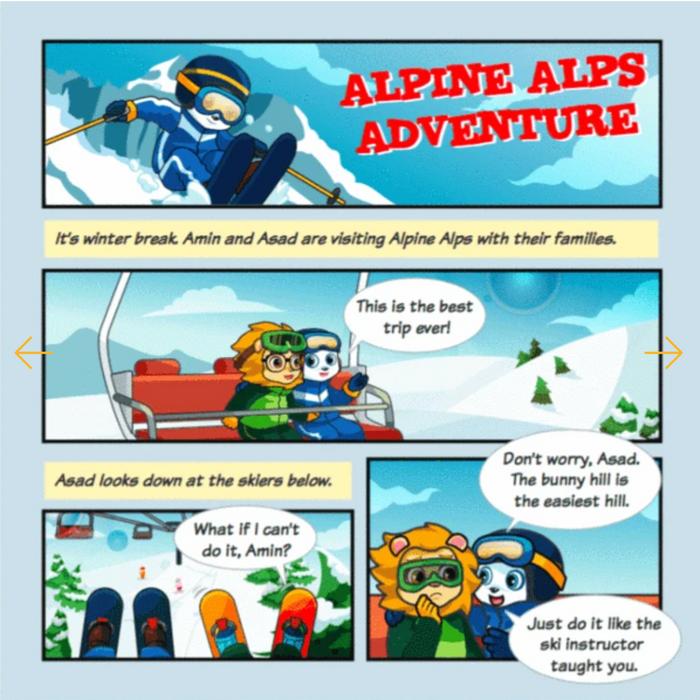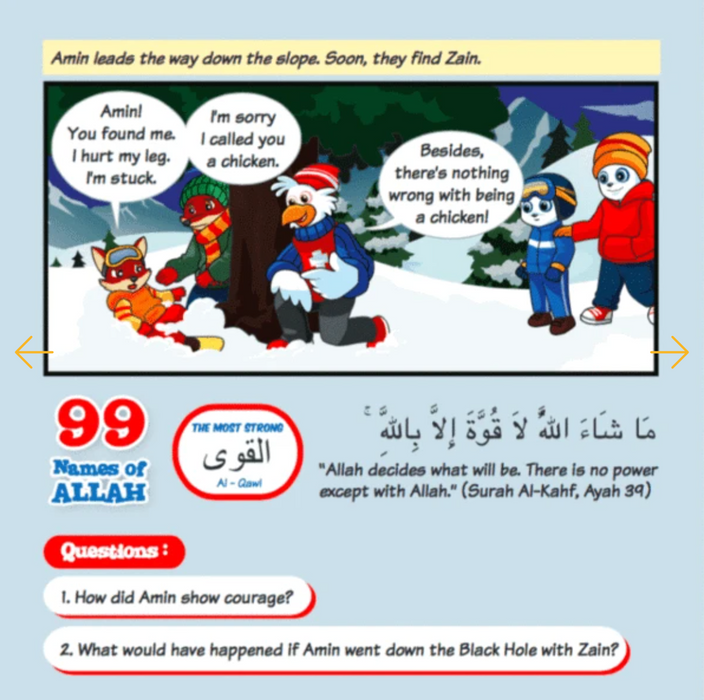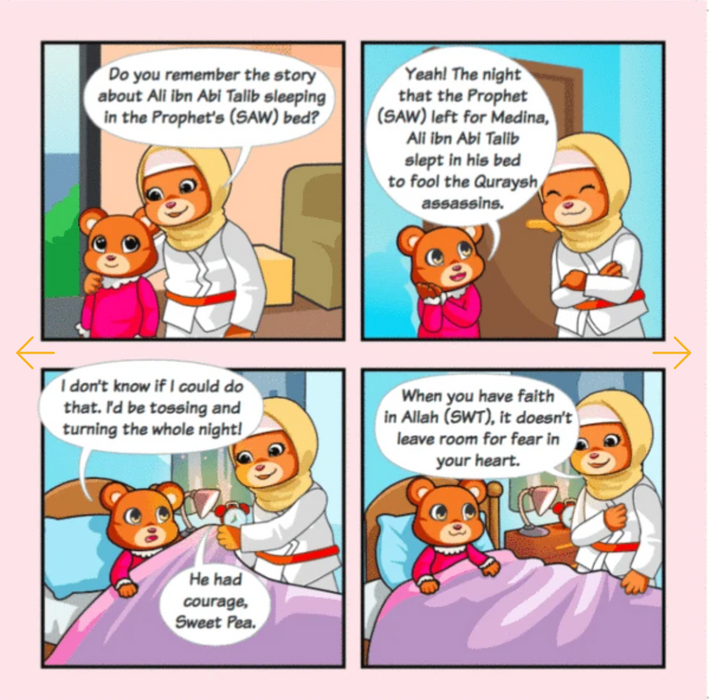 Noor Kids - Faith Over Fear
Imagine a world without courage. Truth and justice would be undermined by cowardice. Courage or Shajaa'ah, is not simply the strength of one's body; rather it is the mental, physical and moral strength to make the right choice. 

In the first story,Alpine Alps Adventure, Amin is pressured by his nemesis Zain, to take on a dangerous ski slope. Amin wrestles with balance cowardice with rashness and ultimately learns a lesson on courage by choosing not to follow Zain.
The second story, Spooky Spider, teaches that we can overcome fear through faith in Allah (SWT), who is always with us. Through caring for the class pet, a tarantula, Shireen learns that putting your trust in Allah SWT is an important part of courage for a Muslim. Afterall, "Allah is the Best Guardian" (Q12:64)