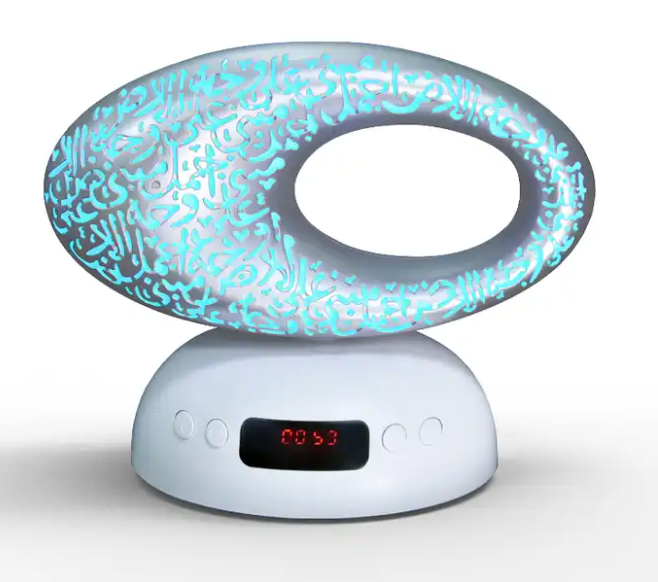 Museum of the Future Digital Quran Speaker
Introducing the new Quran speaker design. A Quran speaker that's more than just a device—it's an experience. Drawing inspiration from the futuristic architecture of Dubai's Museum of the Future, this speaker is a harmonious blend of faith, art, and technology.
Dive deep into spiritual reflections with crystal-clear audio from 16 distinct reciters, available in 16 languages. The integrated Azan clock ensures you never miss a prayer, while the aromatherapy feature sets a calming ambiance for your meditation.
But it's not just about the sound. The SQ606 is a visual treat too. Its museum-inspired structure radiates mesmerizing colorful lights, turning your space into a serene sanctuary.
Control has never been this seamless—with APP/Remote Touch Control, access Surahs, Ayahs, and even enjoy MP3 playback. Crafted for the devout and the discerning, this is not just a speaker; it's a statement.
Elevate your spiritual journey. Make this a part of your home today.