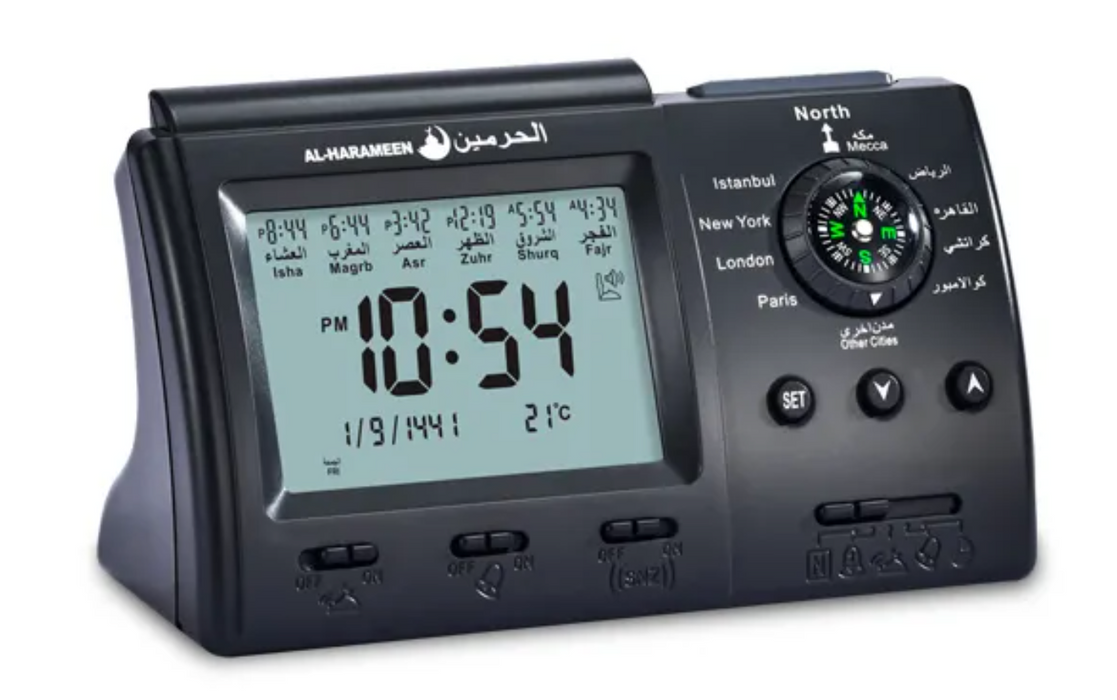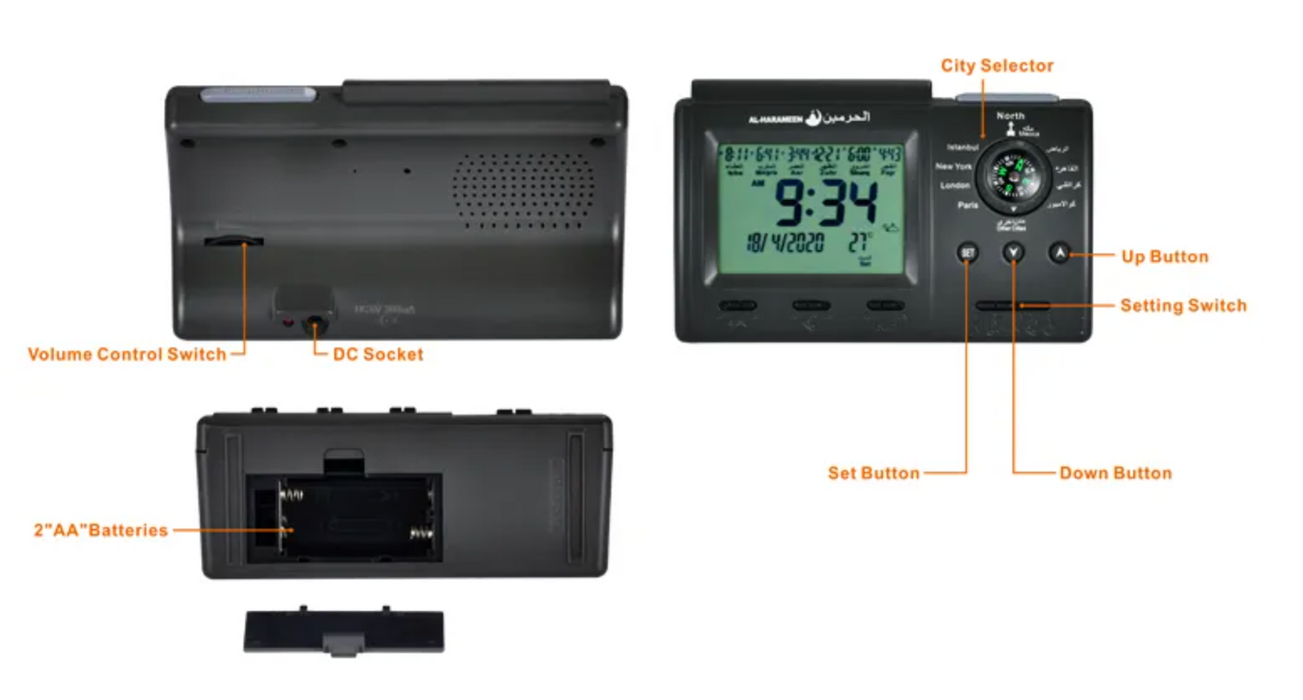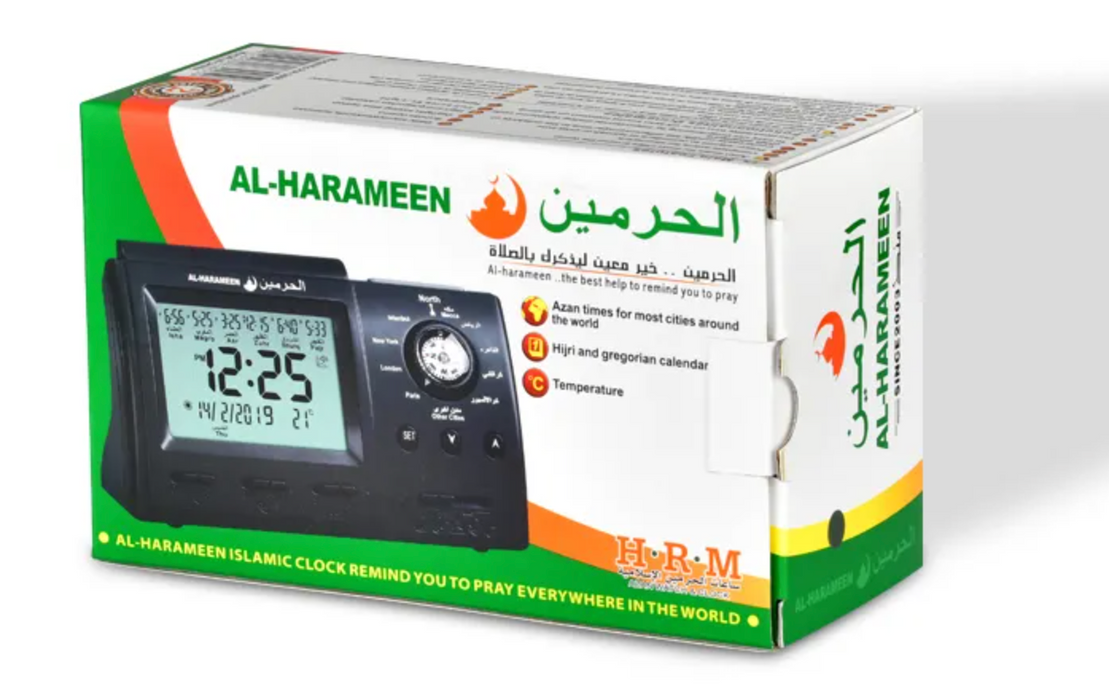 Table Azan Clock - Al Harameen (HA 3005)
Complete Azan for all prayers 
Volume control fitted in all clock models.
Six system taqweem programmed in clock
AL-HARAMEEN uses the local taqweem or the most widely used taqweem system for your city.
Qibla direction Qibla direction (relative to the North) can be displayed.
Hijri and Gregorian calendar can be displayed.
The Hijri calendar follows the Gregorian date and is based on the astronomical moon sighting at Mecca.

Temperature display - reading in Celsius (°C) is displayed.
Snooze option 
Full screen El light
Audio out (Connect with speaker)
DC 6 Volts external input 300MA
Daylight Saving Time option ( for countries using this system )
Gentle prayers reminder ( when azan sound is turned off )
Product size: 150*60.6*86.8mm 

Includes user manual