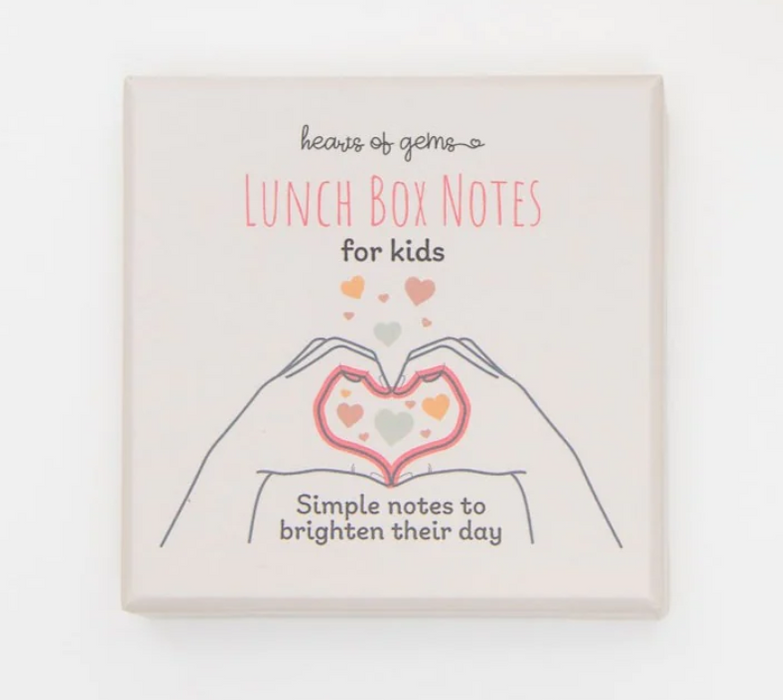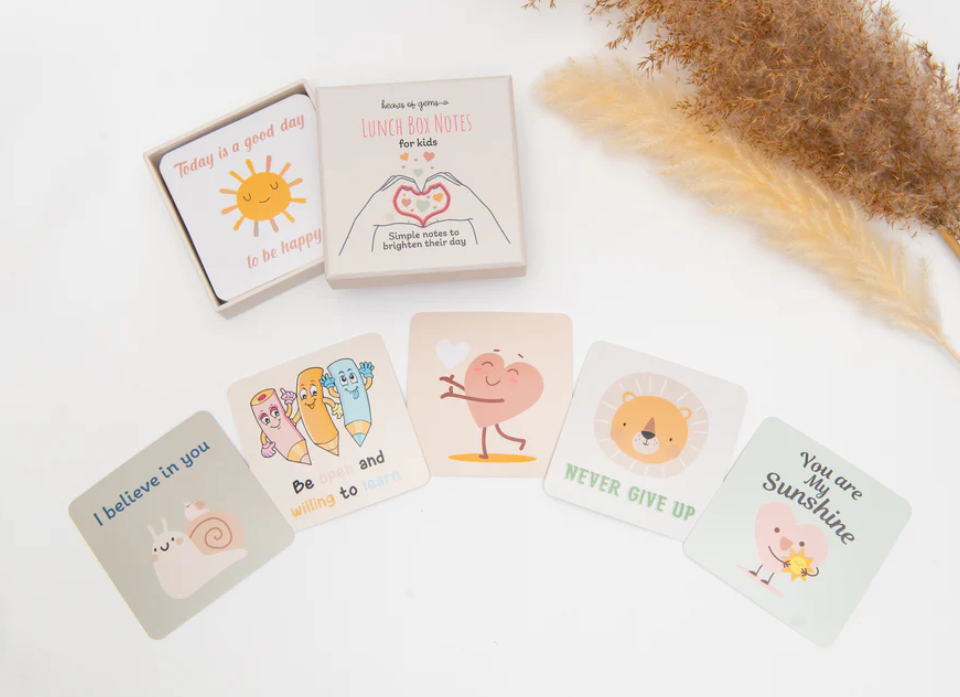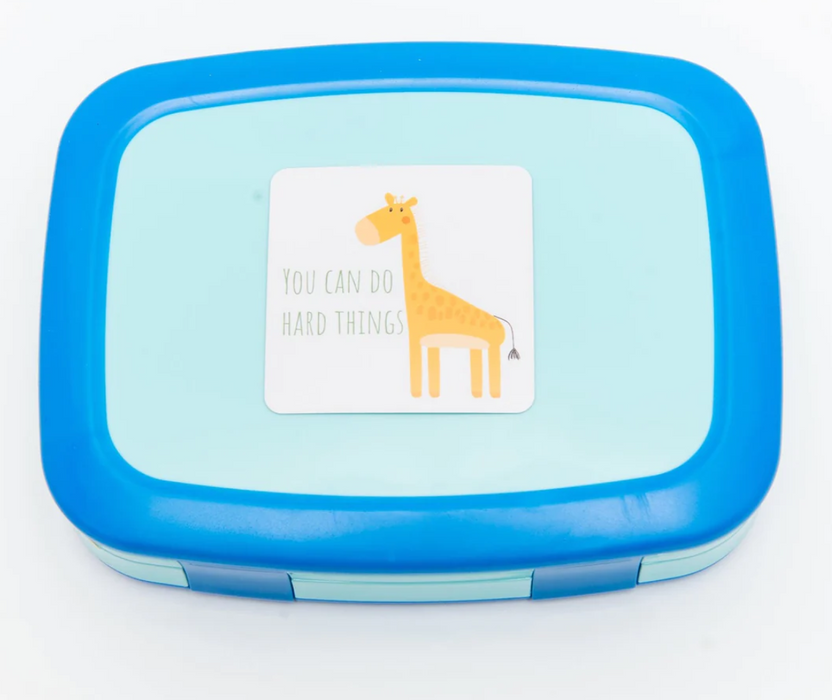 A few words can empower a child and remind them how much they mean. Featuring 30 short, uplifting phrases with illustrations and 10 cards with only illustrations (particularly useful to children who can't read yet - because pictures can say a thousand words), the Lunch Box Notes will brighten every child's day.
These notes can be used to:
To celebrate something accomplished

To build self-esteem

To offer encouragement on a hard day

To show you're there every step of the way

To share a smile, just because
Every time you give your child a note, you are strengthening your connection and eliciting positive emotions in your child.
Product Details:
40 reusable cards
Cards can be wiped clean
Vibrant and beautiful design
Printed on premium quality stock
Personalized notes can be written on back of cards (using wipeable chalk markers)
Size: 3in x 3in