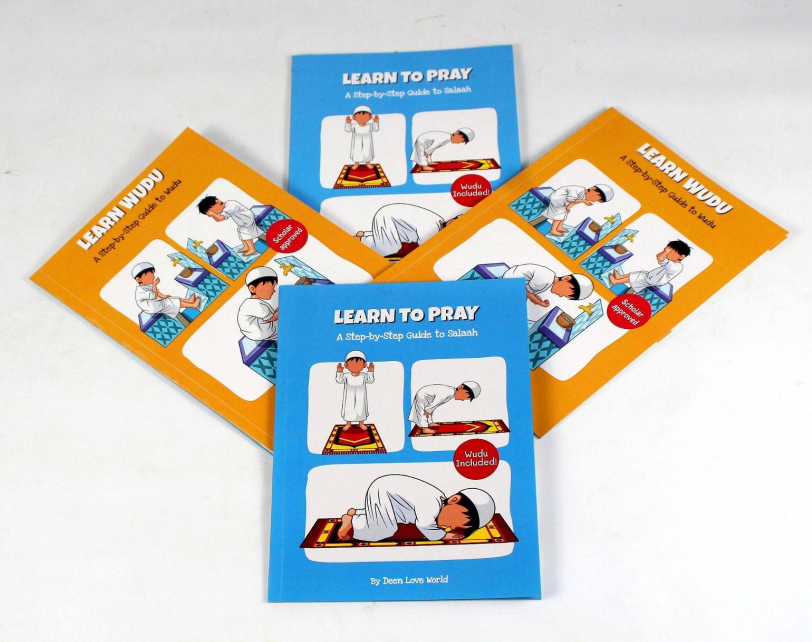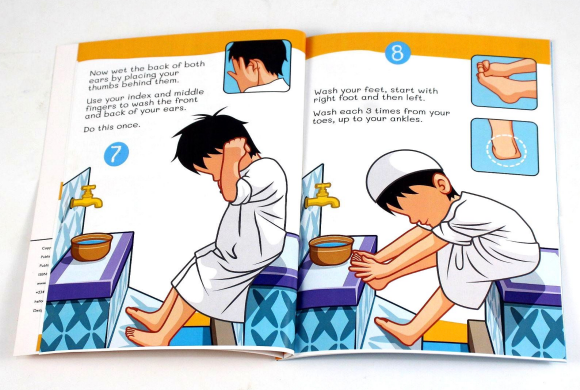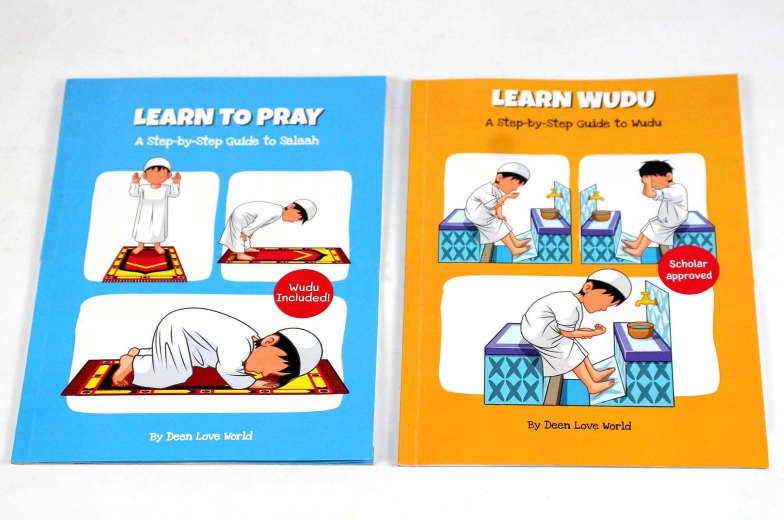 Learn To Pray / Learn Wudu
Learn to Pray Book
Learn to Pray is a step by step pictorial guide that explains in easy language how to perform wudu and salaah. It also covers key topics about salaah like conditions for salaah, times for salaah, why we pray, units of salaah and things that spoil wudu.
It is a 2 in 1 book with 2 covers. The front cover is "Learn to Pray"and the back cover is "Learn Wudu".
Makes a perfect gift for introducing a child to salaah and for new muslims.
Age range: 7 years to Adults