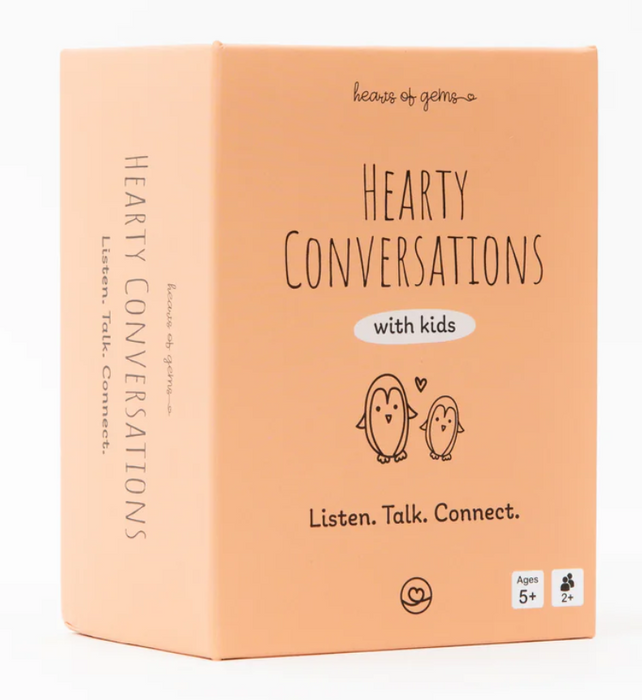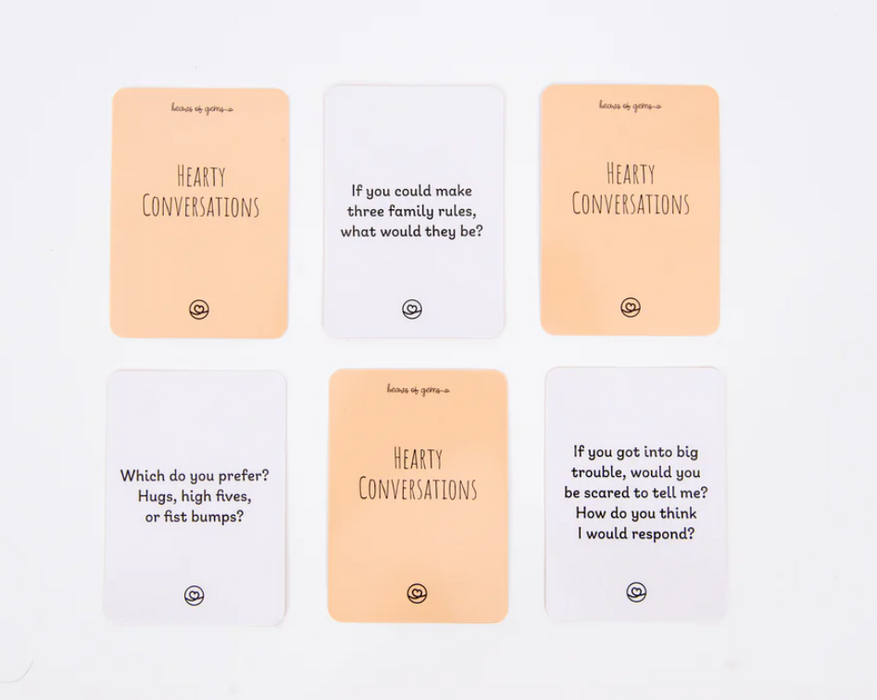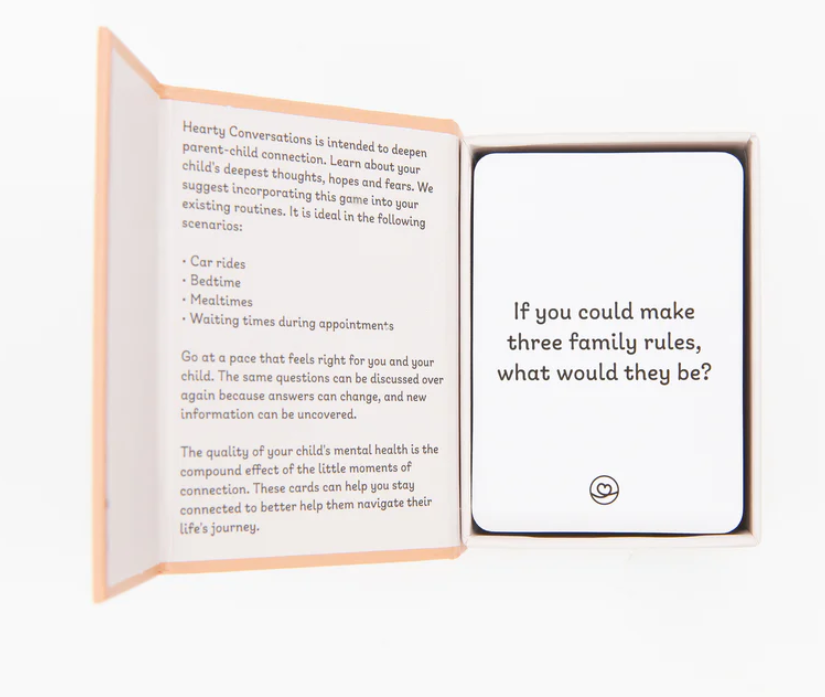 Hearty Conversations Card Deck
More connection, more joy!
Kids love to talk and share what's going on deep inside, but sometimes they just need to be prompted and feel like their voices really matter. With Hearty Conversations, you can create intentional conversations with your child that are fun and authentic.
These easy conversation starters will be enjoyed by your whole family. Perfect for busy, on-the-go parents, so keep a set in your car or pack it in your bag so you can take them with you and use them whenever, wherever.
Product Details:
100 conversation starter cards
Durable and wipeable
Printed on premium quality card stock
Size: 3in x 4in cards