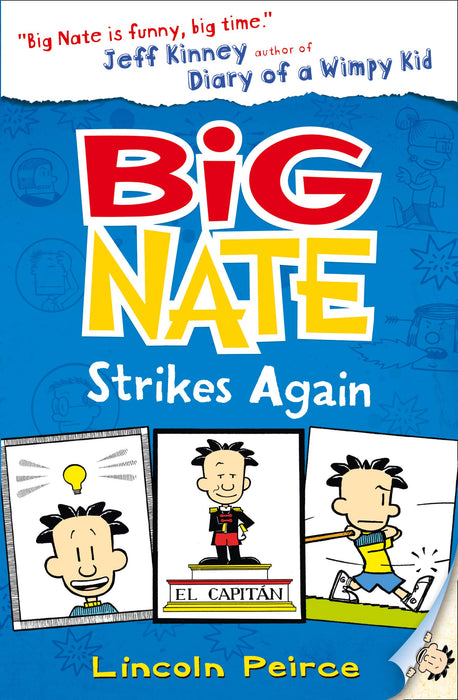 Big Nate is back starring in the second instalment of his own super-funny series. Big Nate is created by Lincoln Peirce, who inspired Jeff Kinney, author of 'Diary of a Wimpy Kid'.
Big Nate has got his heart set on leading his sports team to victory! But it won't be easy. He's stuck with Gina, his all time enemy and really rubbish player. Worse yet they have to work together on the class special project which means Gina's allowed to call Nate – at home!
Gina is at the top of Nate's list of Things I Can't Stand – but will she stand in the way of his greatness?
Will Nate win or lose? Pass or fail? Or fall asleep in science and end up in detention again?
Recommended Age: 9+
Length: 224 Pages