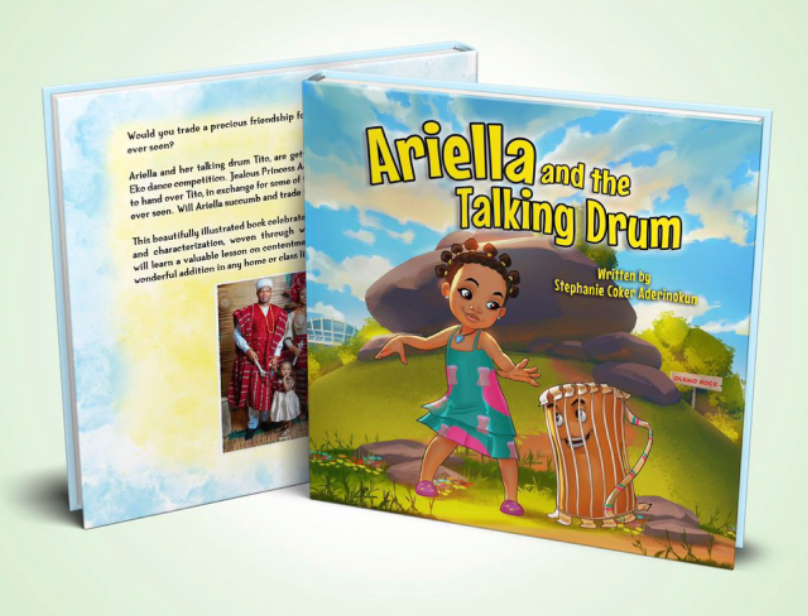 Ariella and the Talking Drum (Hard Cover)
Would you trade a precious friendship for the prettiest things you've ever seen?
Ariella and her talking drum Tito, are getting ready for the spectacular Eko dance competition. Jealous Princess Adeteni tries to convince Ariella to hand over Tito, in exchange for some of the prettiest things Ariella has ever seen. Will Ariella succumb and trader in her best friend Tito?
The beautifully illustrated book celebrates African culture in its setting and characterisation, woven through with African sounds. Readers will learn a valuable lesson on contentment. This book will also make a wonderful addition in any home or class library.