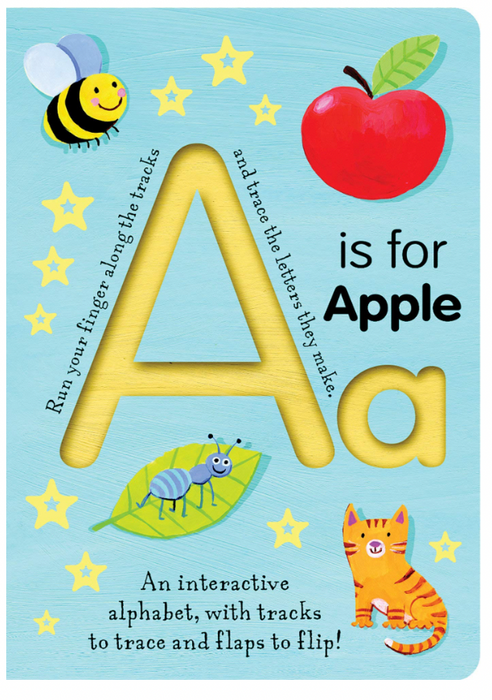 A is for Apple (Smart Kids Trace-And-Flip) Board Book
This innovative, interactive trace-and-flip book introduces children to the alphabet and first words. Features letter tracks to trace with a finger to learn letter formation, as well as flaps to lift, and bright, bold illustrations.
This unique, innovative trace-and-flip book offers an engaging new way for children to discover letters and first words! Young readers can trace each capital letter by following the tracks with a finger to learn the shape of the letter.
A colorful lift-the-flap on every sturdy board page highlights a first word that begins with the featured letter.
To reinforce learning, caregivers are encouraged to help children trace each letter as they say its name and make its sound; point to each picture while reading the words; and practice hand-eye coordination as they lift the flap on each page.