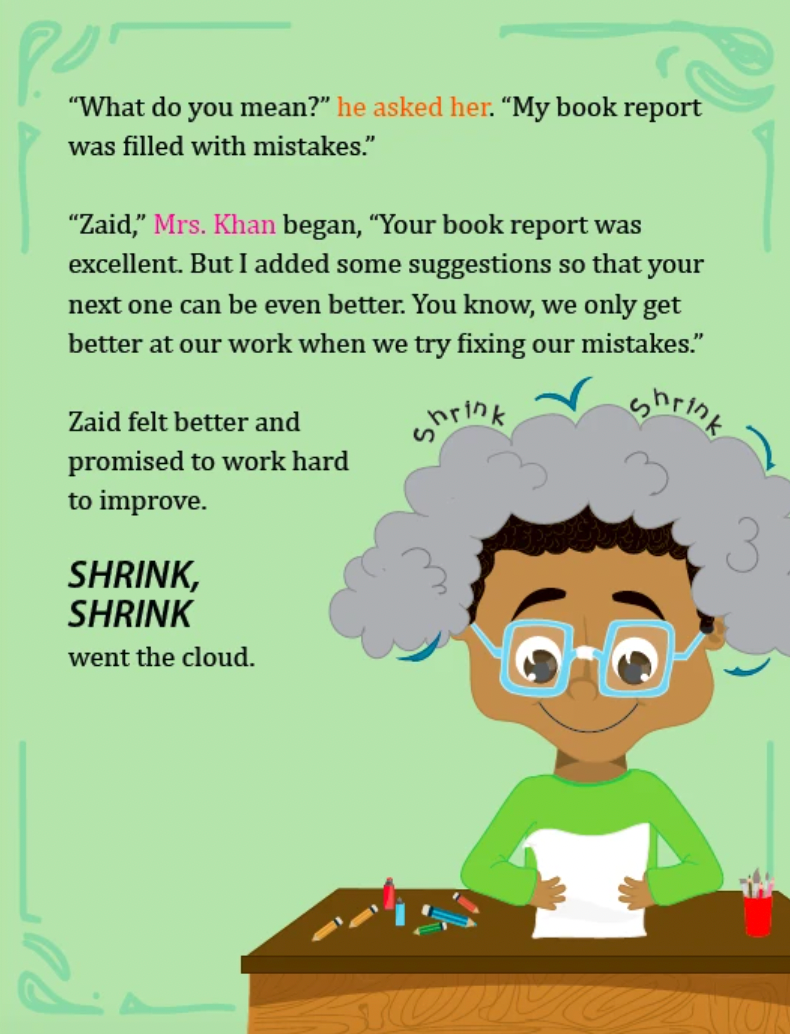 Why Representation Matters In Islamic Books for Children
In today's world where Islamophobia is on the rise and happening more openly it's extremely importation for we as parents and readers to support diverse authors and books which champion diversity and inclusion by filling our children's libraries with books from Black, African and Asian authors.
 When children read and are exposed to books with characters - protagonists especially – that look like them, the stories are more likely to make an impression on them and stick with them as they are excited to identify the character and imagine themselves in the stories. This allows them to fully immerse themselves in the book and enjoy the reading experience.
 Diversity in Islamic children's books is on the rise as more people are motivated to change the narrative however, most books are still largely self-published and as such do not get the recognition or marketing push, they require to make it into mainstream bookstores and make a significant difference to the publishing industry. This is why we need to do our bit by supporting these authors of Islamic books for children as well as regular children's story books with diverse story lines that give a more wholesome and colourful picture of the world we live in.
Here are some of our favourite diverse children's books teaching core Islamic principles in a fun, relatable and memorable way.
This is an amazing story about seeking blessings in all situations and developing an attitude of gratitude. It's Islamic story for kids about about a young African girl Mwana who lives with her grandmother, Bibi. Bibi makes the best mofa bread on the island, and Mwana sells them at the market.
After she trips on a stone and drops all the mofa's that Bibi made, Mwana is sad and disappointed. She can't sell them anymore!
Bibi tells her there are blessings in everything that happens, but will Mwana be able to see them?
The story follows a little boy, Zaid who is excited to go on a camping trip with his cousin Ahmed. Just as he's getting his bag ready, he receives the news that Ahmed is sick and the camping trip is cancelled. In this Islamic story book, Zaid goes on a journey to understand his stormy emotions.
Disappointment sets in and Zaid's day gets gloomier by the minute. A gigantic cloud follows him around all day! What will make Zaid's gloomy day bright again?
Twins, Adam and Hana, love to visit their Grandma. She gives the best cuddles and tells the best stories, but today, she shares another tale. Instead of a story, their Grandma tells them of a place of wonder and delight – Jannah. Jannah is a land of milk and dreams, woven together by Grandma's words and brought to life in the minds of two eager, curious children.
Jannah Jewels: The Treasure in Timbuktu
Meet Mansa Musa and Ibn Battuta in the #1 Original Chapter Book Series for Muslim Kids!
In the first book of the Jannah Jewels Adventure Series, Hidayah, Iman, Jaide, and Sara, time-travel to Timbuktu, Mali in the 13th century! On their quest for the first artifact, a missing manuscript, the Jewels meet the Golden King Mansa Musa and learn all about the world-traveller Ibn Battuta. Just as the Jewels are about to complete their mission, they meet their arch-nemesis, Jaffar! Will the Jannah Jewels find the missing manuscript before time runs out? Will they find the secret written on a scroll hidden in a box inside the Golden Clock?
It's Ramadan! In the spirit of the season, Sadiq and his friends want to give back to their community. The friends band together to raise money to build a new school for children in Somalia. They decide to put on a community iftar as a fund-raiser, but not everyone agrees where their efforts should be spent. Can they find a way to work together? Another Gift for Ramadan of the books that make up the amazing Sadiq series.
For more Islamic books for kids of all ages, follow this link and browse a wide variety of diverse children's books for Muslim kids.