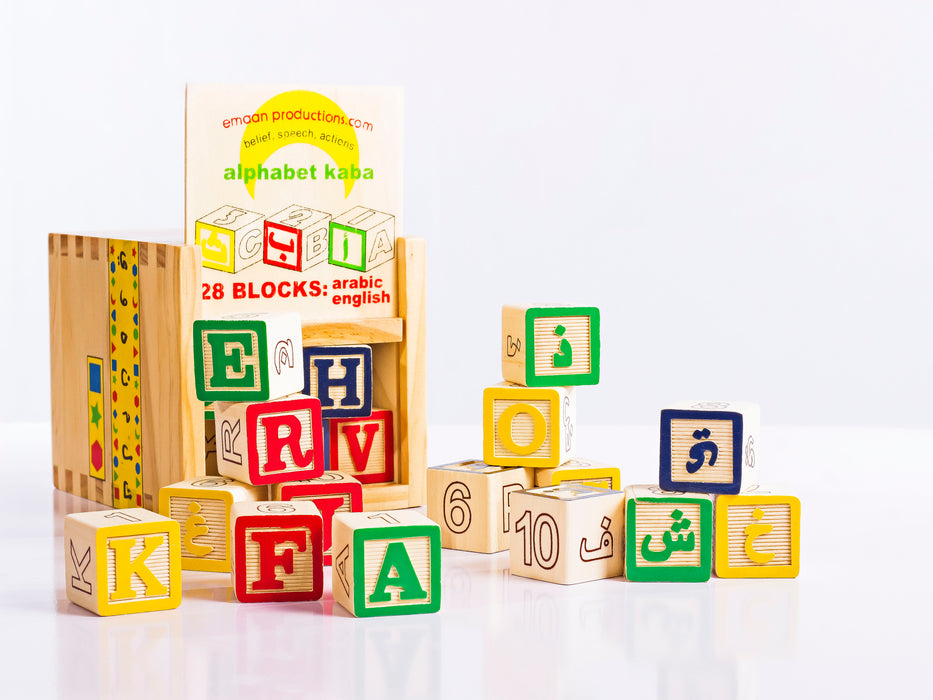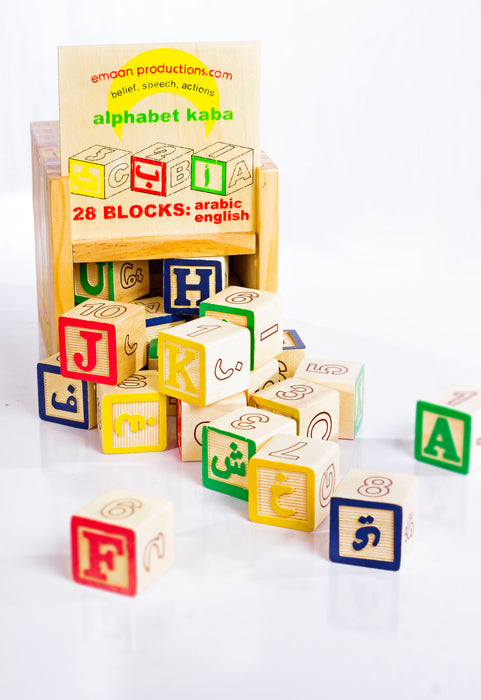 Imagine being able to teach your kids both English and the language of the Quran AND the 1st 10 numbers using the SAME product.
Thats the beauty of the alphabet Kaba; its a box of 28 bilingual wooden blocks with colorful Alphabets in both English and Arabic as well as numbers 1 -10. It's a great starter for toddlers, homeschooling parents and Montessori schools as it provides a fun and interactive way to learn.

Measures: 14cm x 12cm x 12cm (approx).