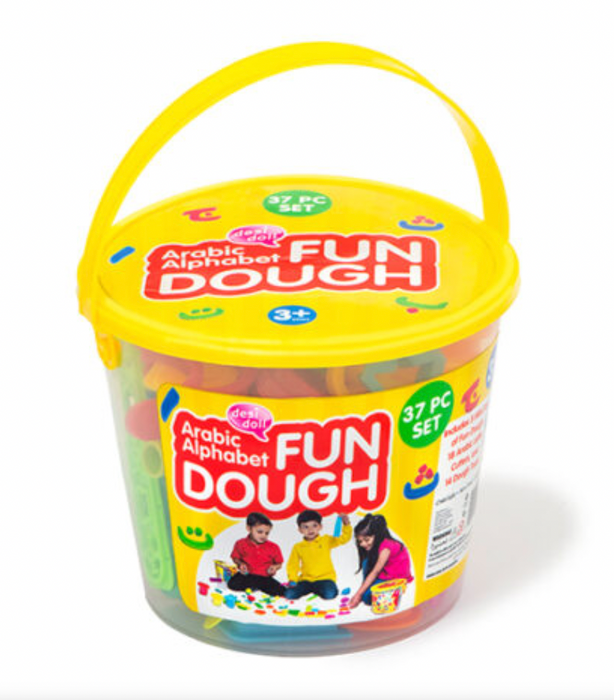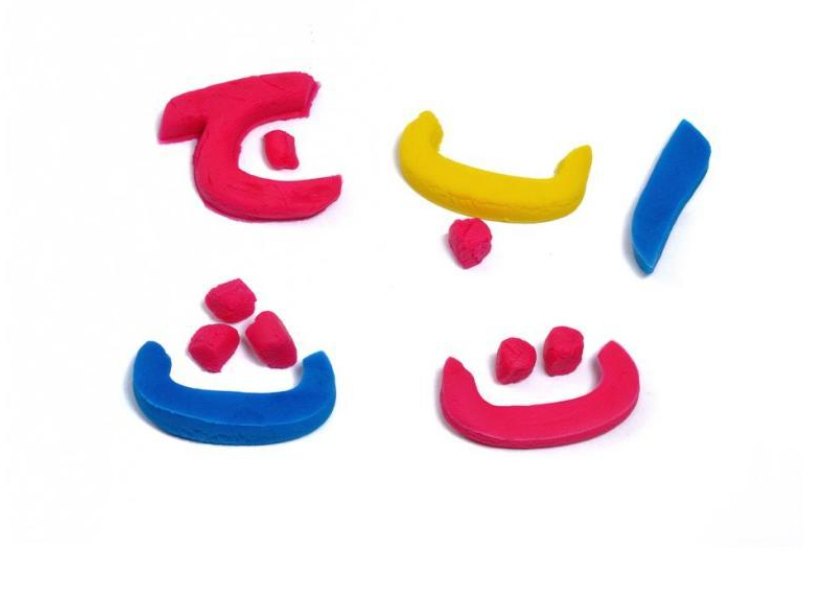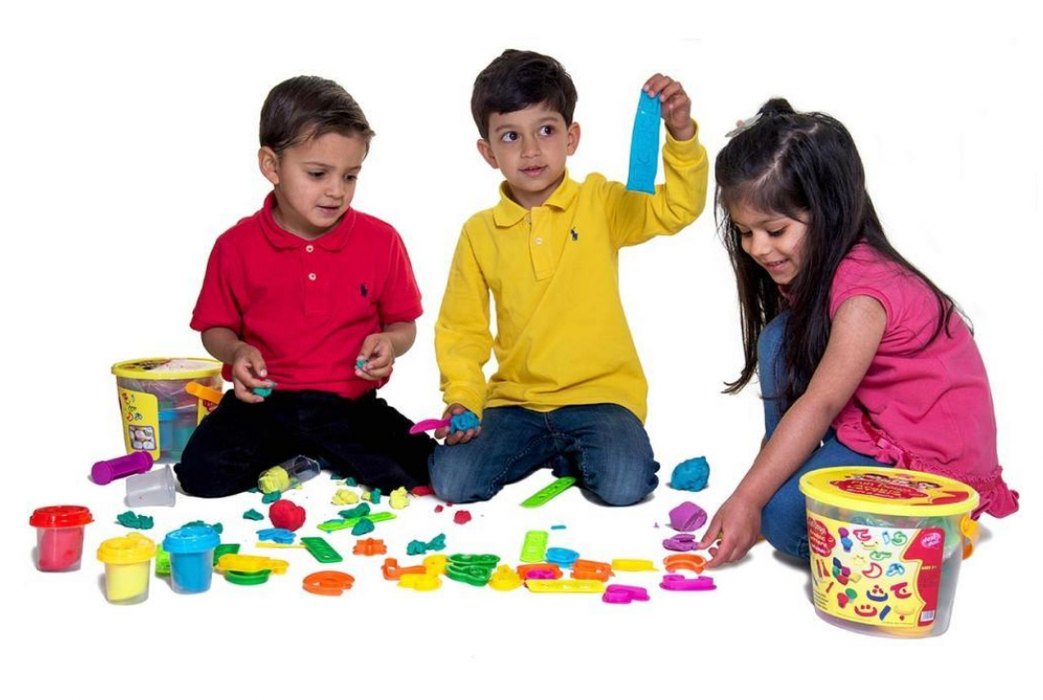 This Fun Dough Arabic Letter cutters and tools from the Desi Doll Company makes learning the Arabic Alphabets fun for any child. Have you met a child who doesn't like Play Dough? And the best part? the cutters can also be used with your baking experiments to make cookie dough and icing too!
Creative, fun and educational!

Includes 5 different coloured pots of Fun 

Dough, cutter shapes to make all 28 Arabic letters and a whole suite of tools.

Safe, clean and non-toxic Fun Dough for the whole family.

Can reuse fun dough by storing in sealed container after use.
WARNING – this product does contain wheat but IS NOT FOR CONSUMPTION. Please be careful with small parts, not suitable for children under 3 and can be a choking hazard.