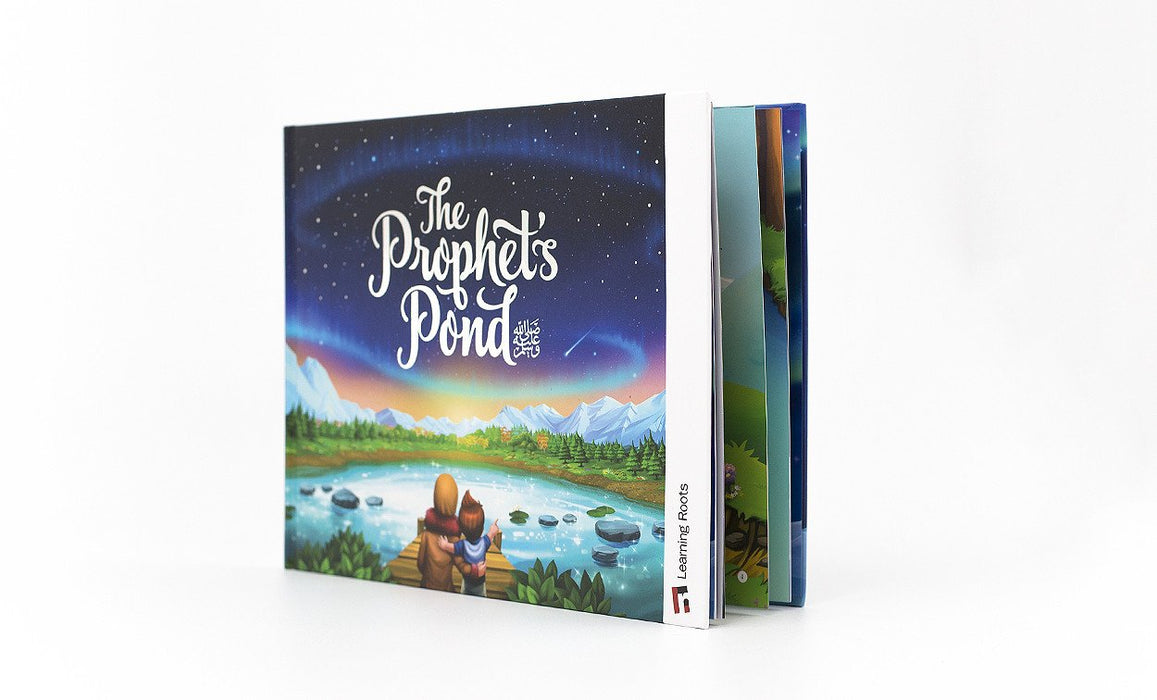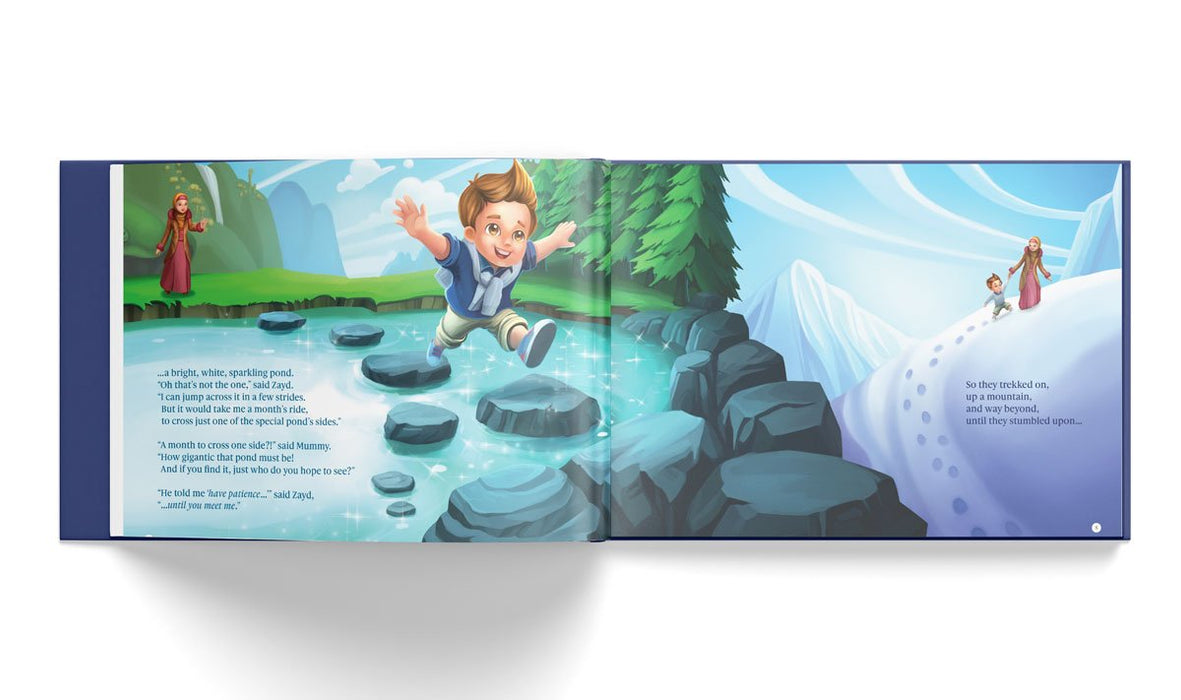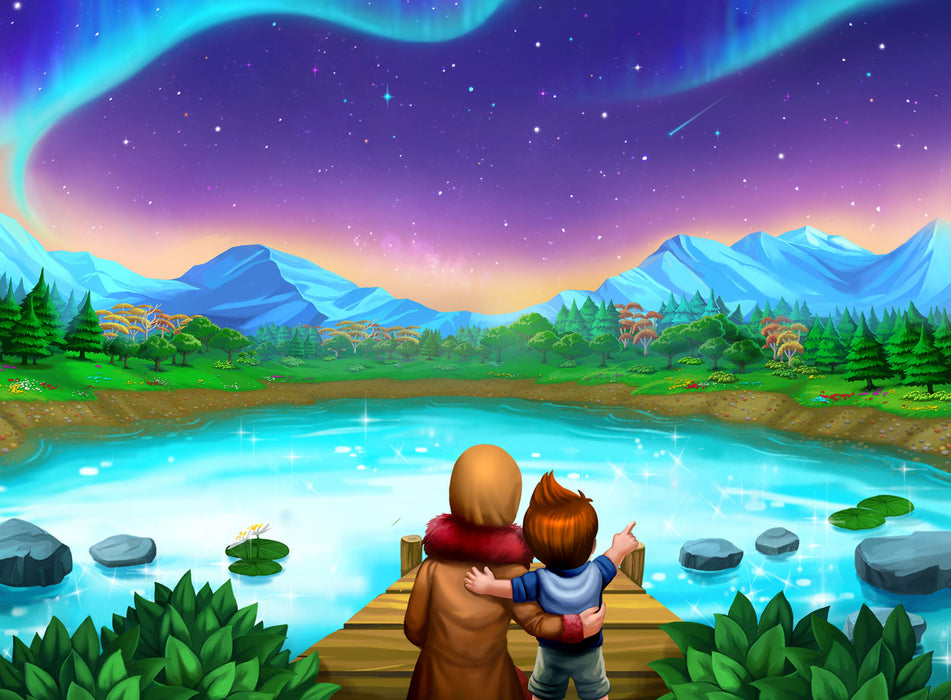 This book is inspired by an authentice hadith which talks about the pond of the Prophet Muhammad SAW that exists in Jannah. It's based on the reported hadith where the prophet promised that he will appear at the 'hawd' and whoever passes by him will drink from the pond and never experience thirst again.
This is where he will first meet his righteous followers on the Day of Judgement before they enter Jannah .
 
The story follows a young boy who goes in search of a pond with the hopes of meeting a special someone.  His mother went with him to find the pond, but the more the boy described it, the mother soon realised her son was talking of the pond in Jannah which meant he longed to meet the prophet SAW.
It's the first  children's book that is dedicated to the prophets pond and does a good job of educating your child about Jannah and what to expect while also inspiring the love for the prophet and the deen in your child.