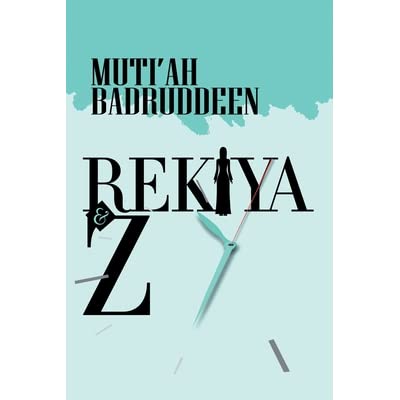 Rekiya & Z by Muti'ah Badruddeen
How far does Friendship stretch?
When Rekiya and Zaynunah met as teenagers, neither had any inkling this would be the start of a lifelong friendship. That the bond they formed so young would see them through the best and worst of times…
An unlikely alliance, Rekiya is the unacknowledged daughter of one of the country's richest men while Zaynunah is the Ibadan born-and-raised hijabi with a more modest background.
Years later, a monumental loss tests the ties that bind them; in friendship, of family, of self, and healing.
Rekiya & Z explores the themes of Time and its fickleness, trauma, loss and the varying realities of Muslim Womanhood against the backdrop of Africa's most populous country.
"A balanced rhythmic voice… gripping in its emotions, compelling in its ease… An absent narrative has finally found its medium…" - Prince Adewale Oreshade, Author, 18th and 19th Century Afro-American Poets and i.