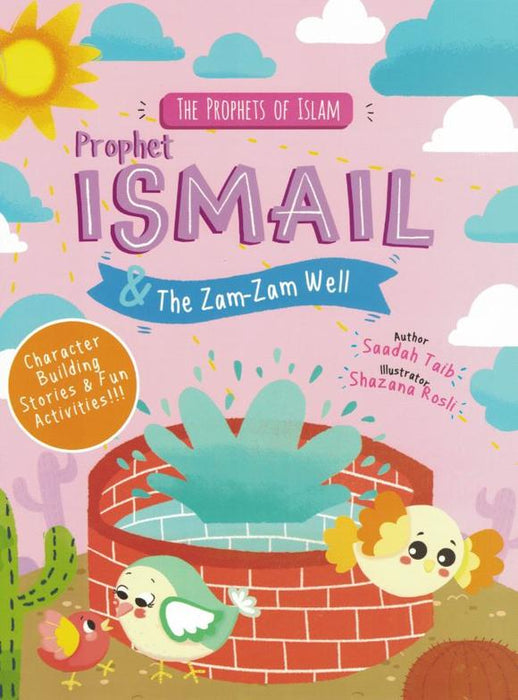 Prophet Ismail & the Zam Zam Well Activity Book
This activity book introduces the Islamic story of the Prophet Ismail and the Zamzam well, in an interactive and engaging manner. 
The book is filled with joyful animals and colourful backgrounds, that introduces children to the  story Prophet Ismail, and the origin of the  Zamzam well.
 It includes activities such as crosswords, puzzles, mazes and colouring pages which makes it more fun for children to learn and remember the story of Prophet Ismail.