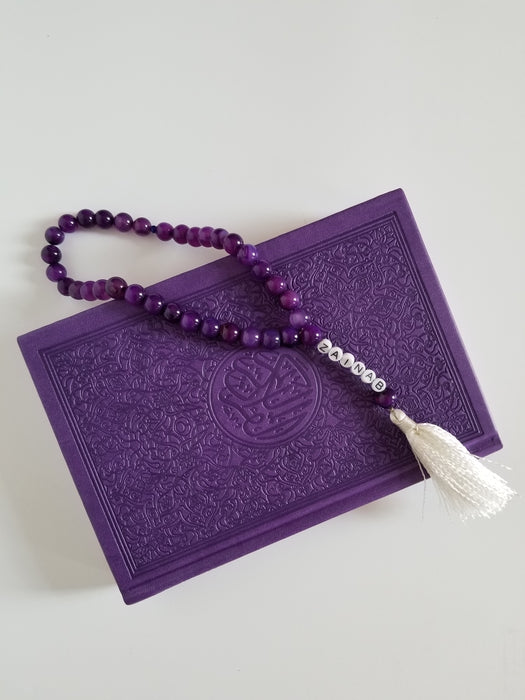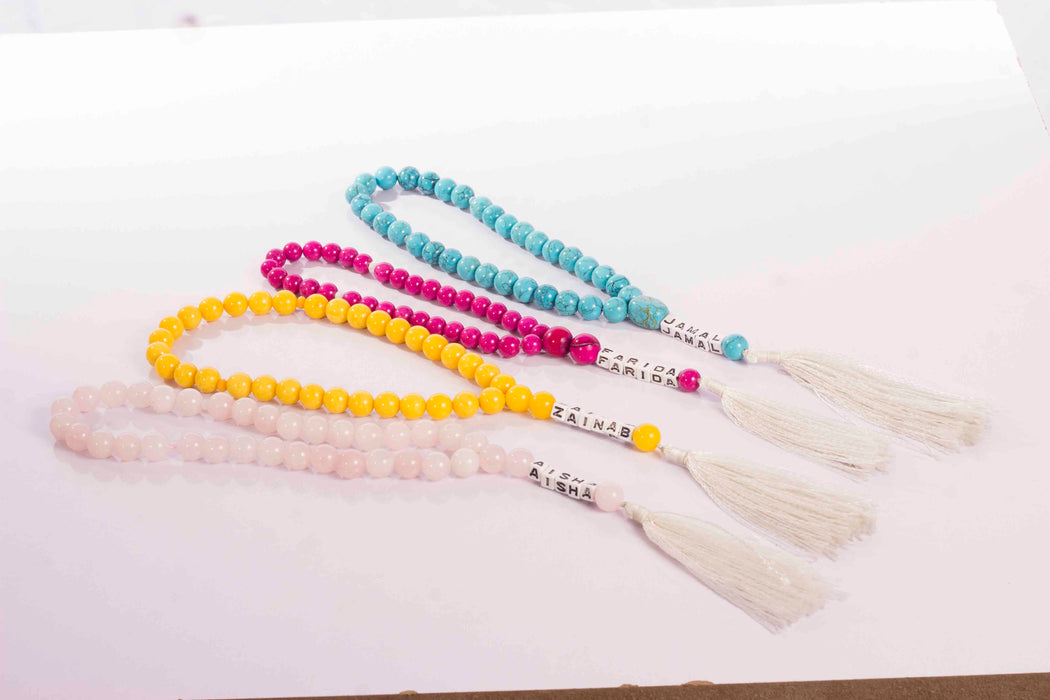 Personalised Tasbih (Kids)
Develop the habit of dhikr in your kids by gifting them one of our  handcrafted personalised tasbih.
These personalised tasbihs make the perfect gifts for adults. These are handcrafted with high quality  gemstones (size 10)
Give the gift of dhikr this Ramadan.
Each tasbih is made to order with love.
Item is dispatched 2 days after order is placed