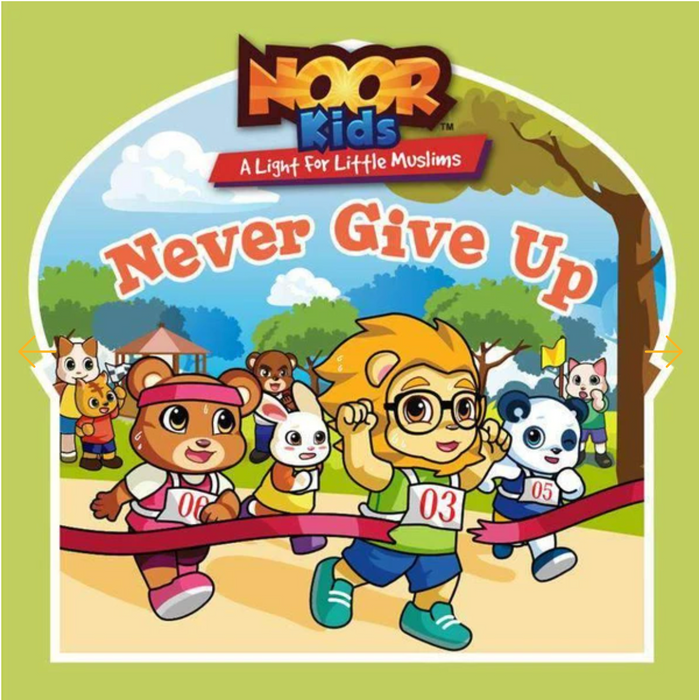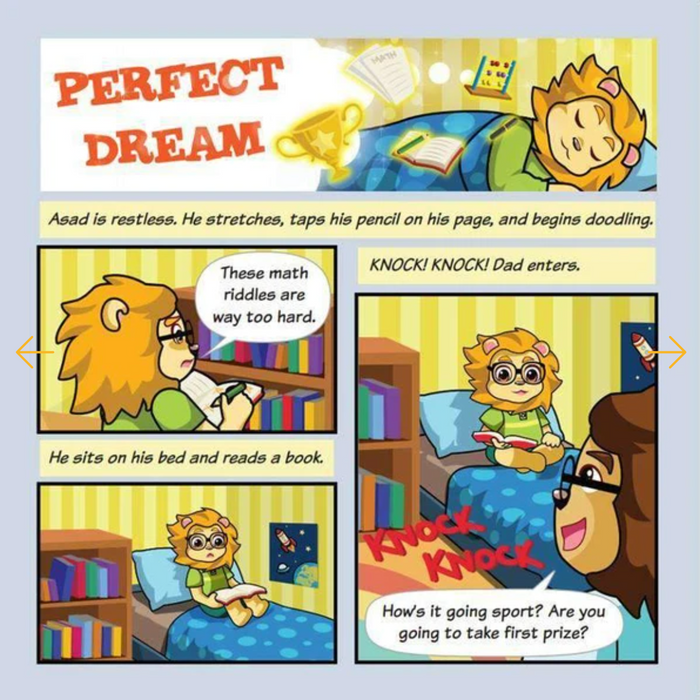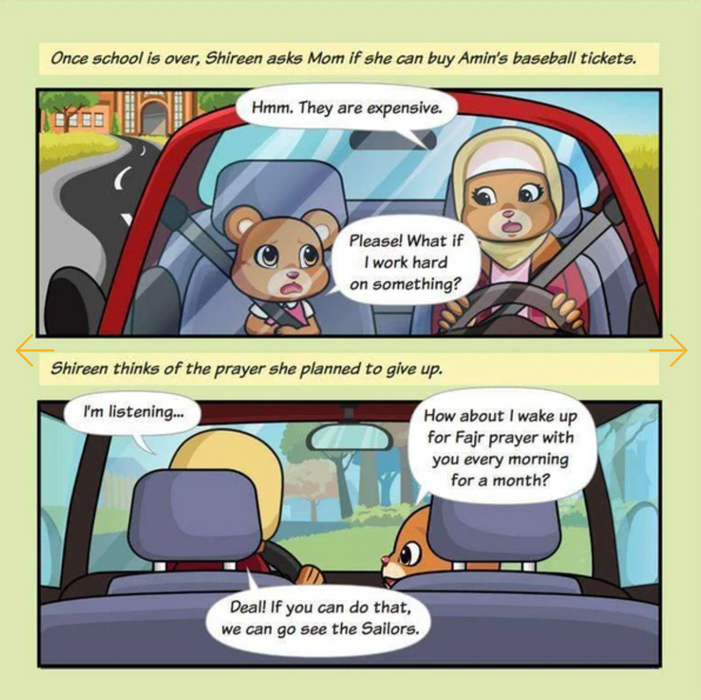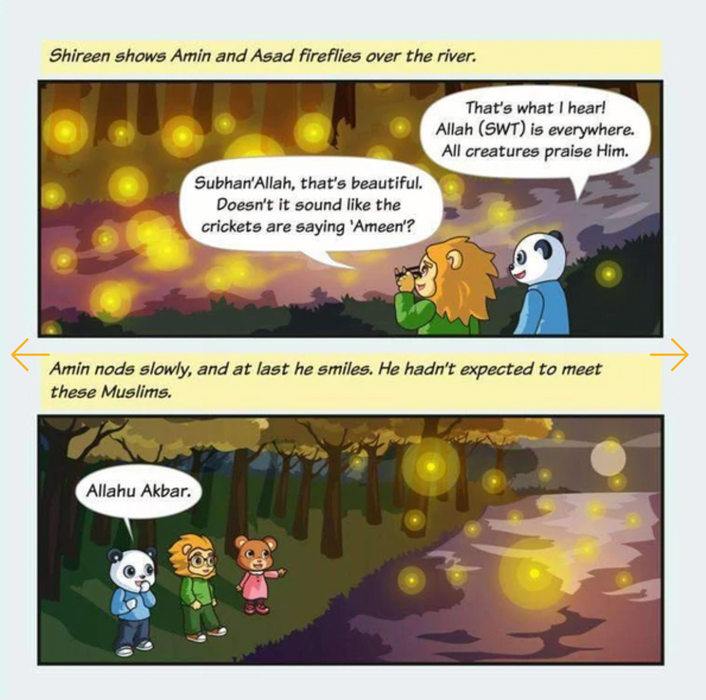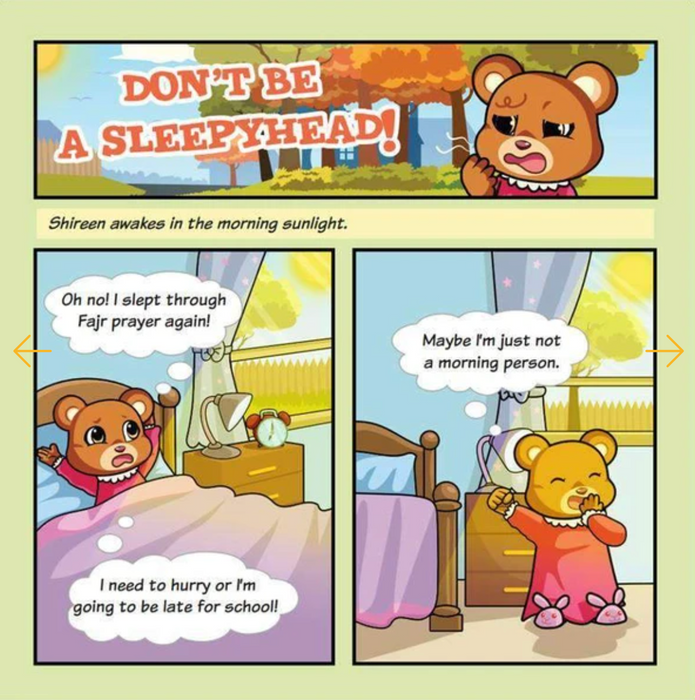 Noor Kids - Never Give Up
Perseverance means not giving up. In the face of hardship or hard work, those that continue to  put forth effort, exhausting every possible option, are the most beloved in the eyes of Allah (SWT).
In the first story, Don't Be a Sleepyhead! Shireen sets a goal to wake up for Fajr each morning for a month. Through this, Shireen practices jihad, the inner struggle, overcoming her sleepiness to elevate herself spiritually.
The second story, Perfect Dream, teaches the value of ihsan when Asad experiences a unique conversation with a special man from the past, and learns that he must do his very best instead of taking the easy way out.