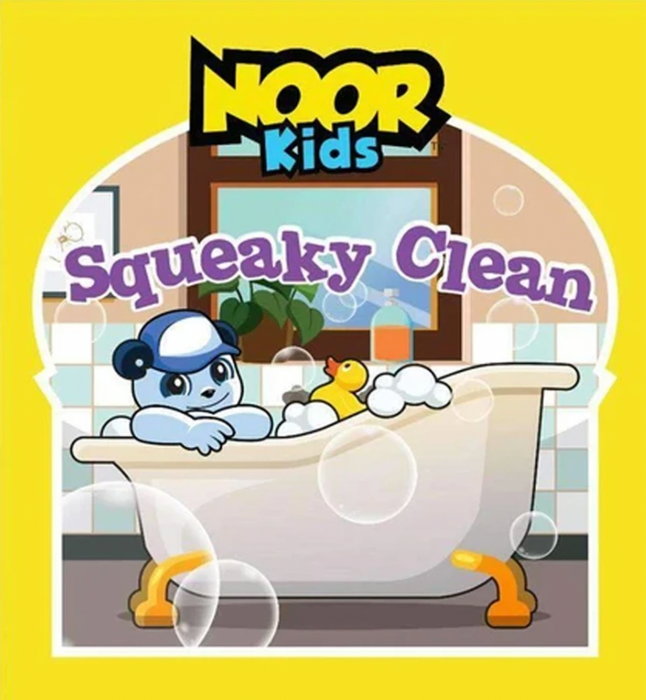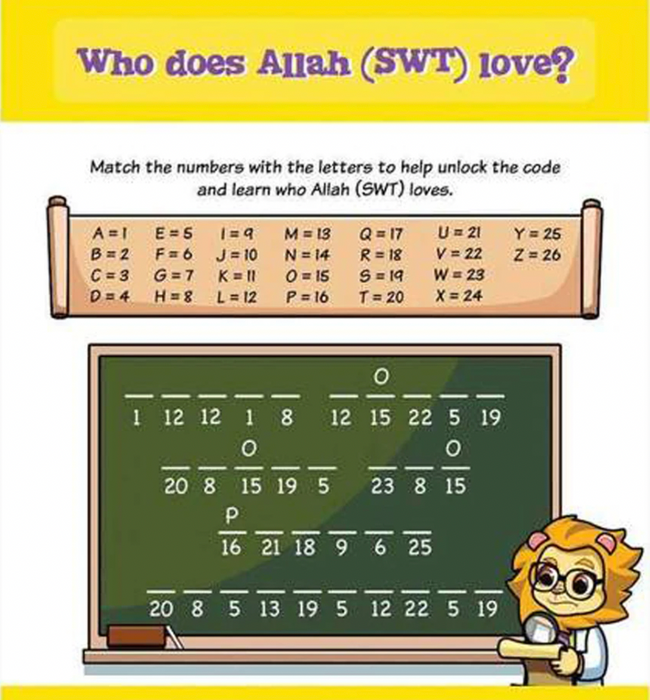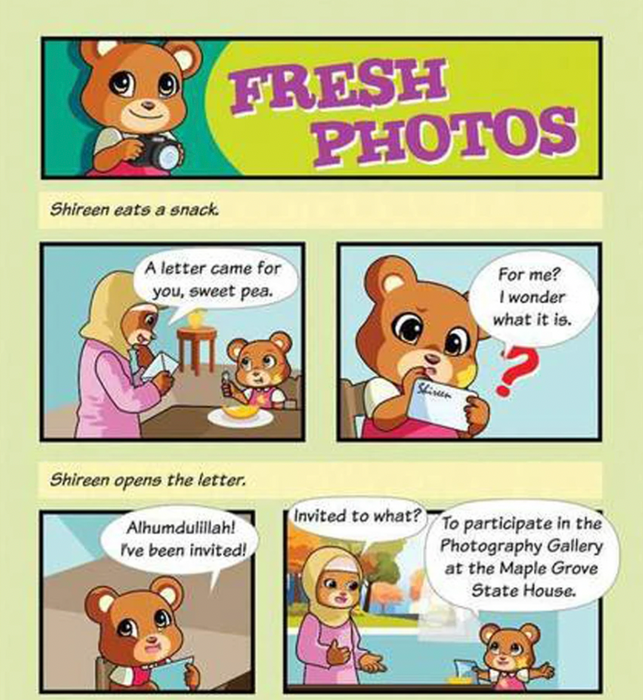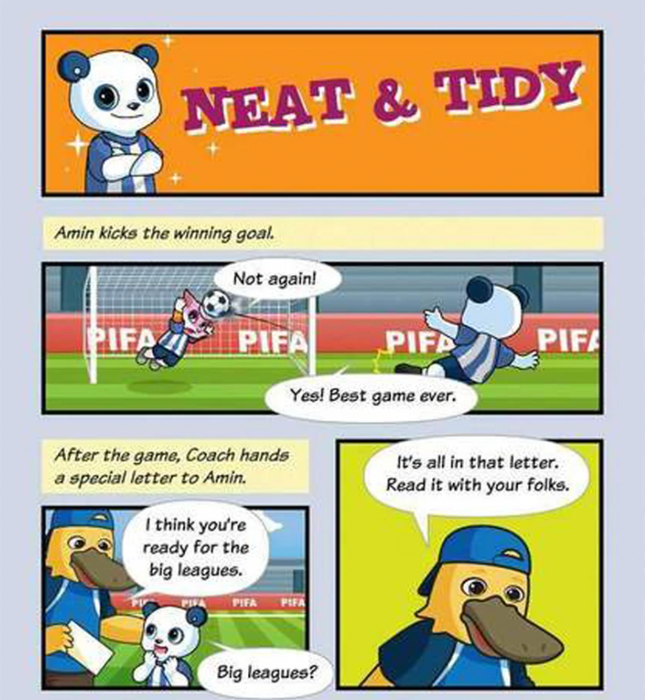 Noor Kids - Squeaky Clean
Cleanliness or tahara is the state of being clean or keeping yourself clean, both physically and spiritually. 
"Allah loves those who purify themselves" Q9:108
This book teaches two lessons about cleanliness and it's importance in Islam. Firstly that cleanliness is important because it encourages a sense of self-honor and worth and that our appearance, same as our actions and worship should be becoming of our role as representatives of Islam and one of the ways we serve dawah of Islam. 
Allah SWT says, "And your clothing purify, And your uncleanliness, avoid" Q74: 4-5