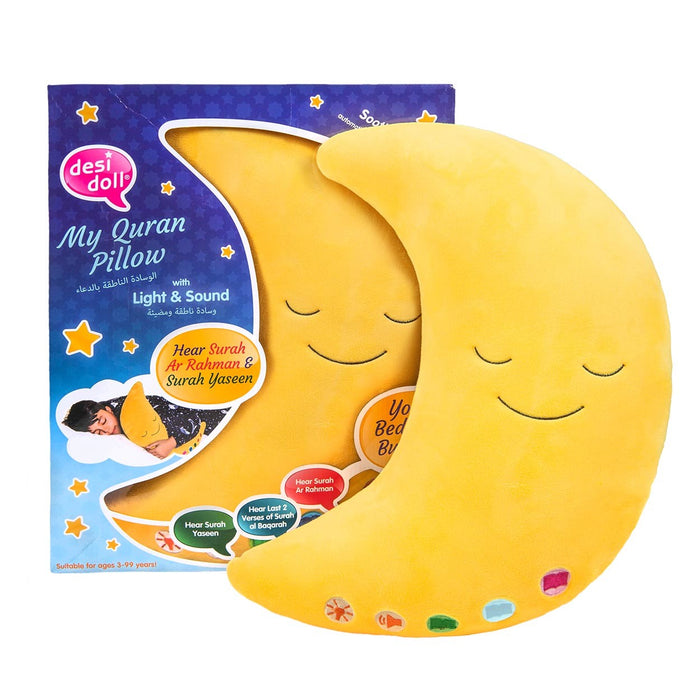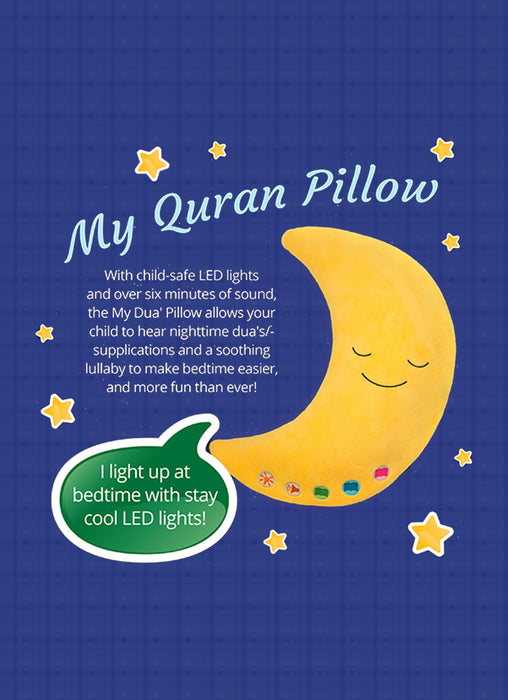 This is a soft and cuddly pillow with especially recorded Surahs for children.
The pillow is gentle on the skin and has a soothing and melodious voice that anyone will enjoy listening to, especially children.
It features Surah Ar - Rahman, Surah Yaseen and the last two verses of Surah al Baqarah.
Other functions include a soft glowing LED light which can be useful for children's bedtime
This moon pillow, just like the Dua pillow makes a perfect sleeping companion for any child aged from age 2 till adulthood!