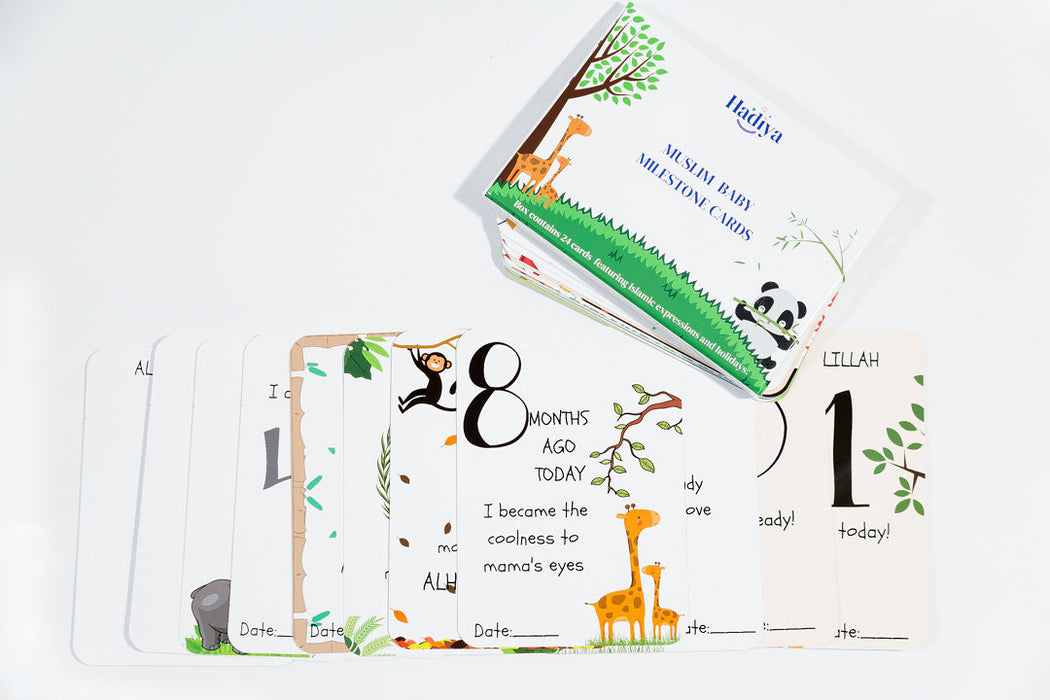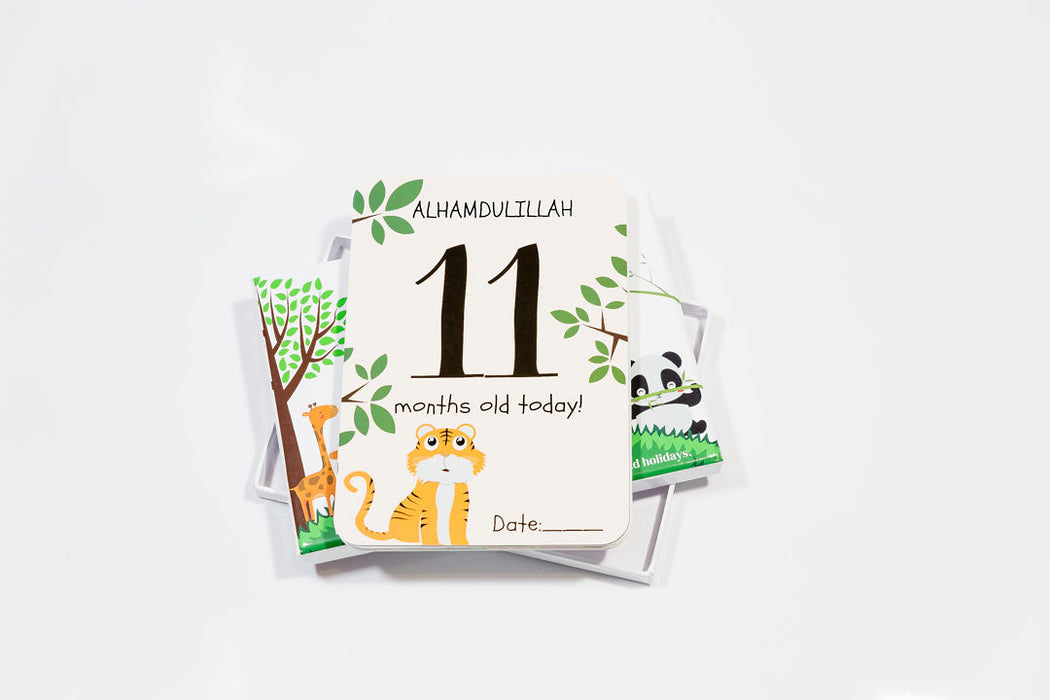 Muslim Baby Milestone Cards
A set of beautifully illustrated Muslim baby milestone cards. Packaged in a lid and bottom box, these set of 24 A6 sized cards make a perfect gift for a new mum, expectant mum or parents. Each card has popular Islamic expressions and celebrate Islamic holidays which make them uniquely different to the standard original baby milestone cards.
These make a perfect gift for a muslim mum to be, an expectant muslim mum, muslim parents or Islamic newborn gifts.
This can also be giftwrapped at an additional cost. You can also purchase a full newborn gift package & card eid from us