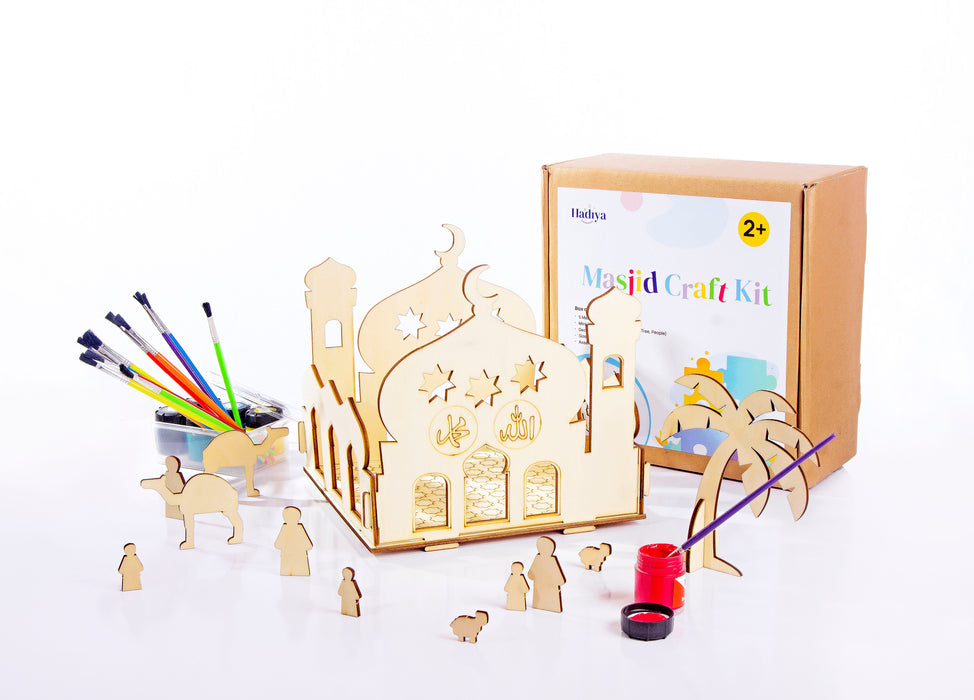 Our Masjid Craft Kit is the perfect Islamic role play toy for any Muslim child age 2 onwards.
Role playing is  fundamental in enhancing skills for development in kids and is also a fun way to encourage kids to use their imagination which boosts their creativity
The toy is designed to encourage kids to look forward to salat as well as going to the masjid with family and associate an overall positive emotion with the masjid.
It can also doubles as an accent piece in your childs' room or prayer after crafting which your child can enjoy playing with over and over again.
This kit makes a thoughtful and interactive Islamic gift for both boys and girls as they get their creative juices flowing by designing using the poster colors.
Each box contains:
5 Masjid Puzzle Pieces
Mini 2D Wooden Objects
Decorating materials (child safe poster colors and paint brush)
Size 20CM X 20CM
Assembly Required