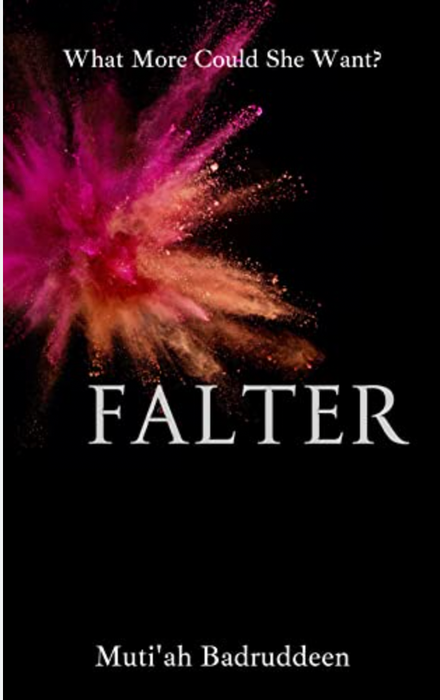 Falter - Mut'iah Badruddeen
Yewande Ayoade is the girl who has it all.
A carefree and pampered young woman from a prominent wealthy family in Lagos, Nigeria. She has an amazing circle of friends and a dreamy boyfriend to boot. Graduating at the top of her class, she suddenly finds herself questioning her way of life. But how does a girl who has it all find her life's purpose?
With the help of a few family members and some new-ish friends, she begins to explore a deeper connection to her faith – invariably facing hurdles and making mistakes along the way.
When the euphoria of change wears off, will she be steadfast to the path she has chosen? Or will the considerable opposition from those who refuse to accept her metamorphosis as Habeebah prove too much, especially coupled with her own desires and the lure of familiarity?
Set at the turn of the 21st century, Falter provides insight to how young people navigate newly-awakened faith practice journeys and the influences that shape them along the way.