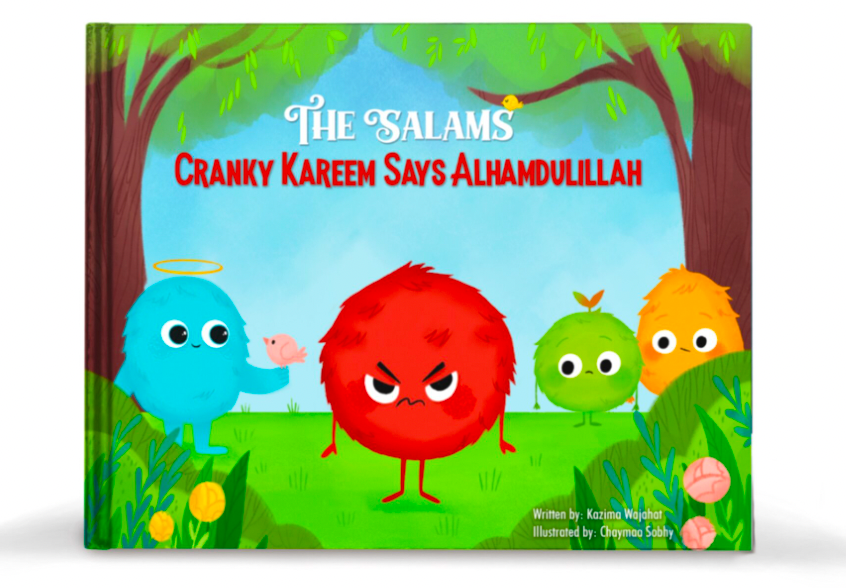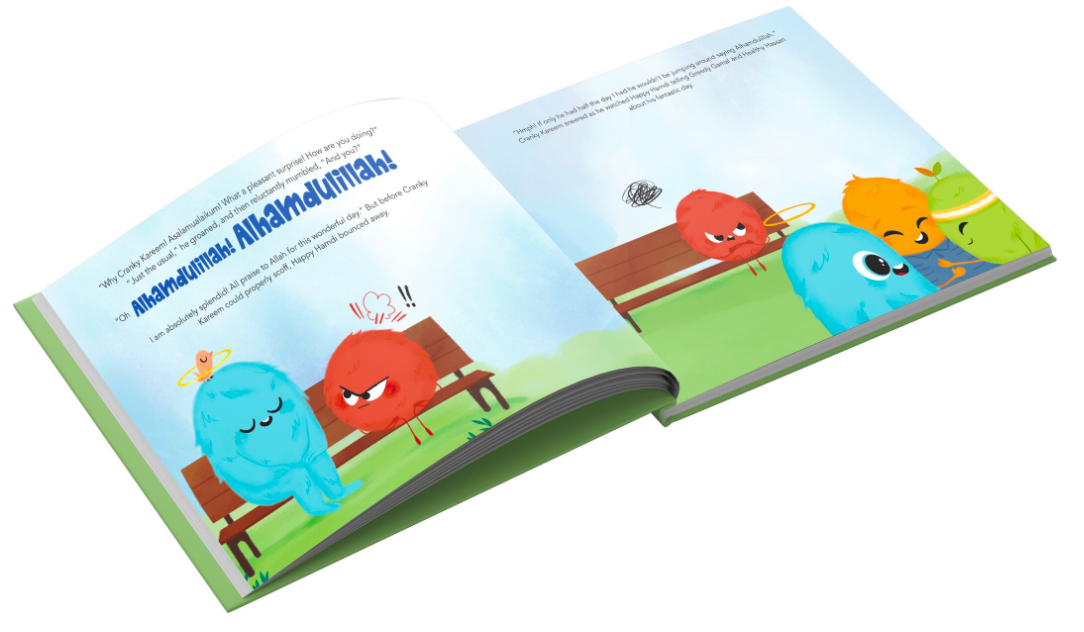 Cranky Kareem Says Alhamdulillah
Take a stroll through Salamville, where the sun is shining, the birds chirping, the flowers blooming, and where Cranky Kareem seems to be a little, well, cranky today. 
In the very first installment of The Salams series, Cranky Kareem encounters the bubbly and perfectly positive Happy Hamdi. Cranky Kareem is determined to prove to him that it is simply impossible to be that grateful all the time but finds that maybe even crankiest fuzzy monster in town can learn to say Alhamdulillah.