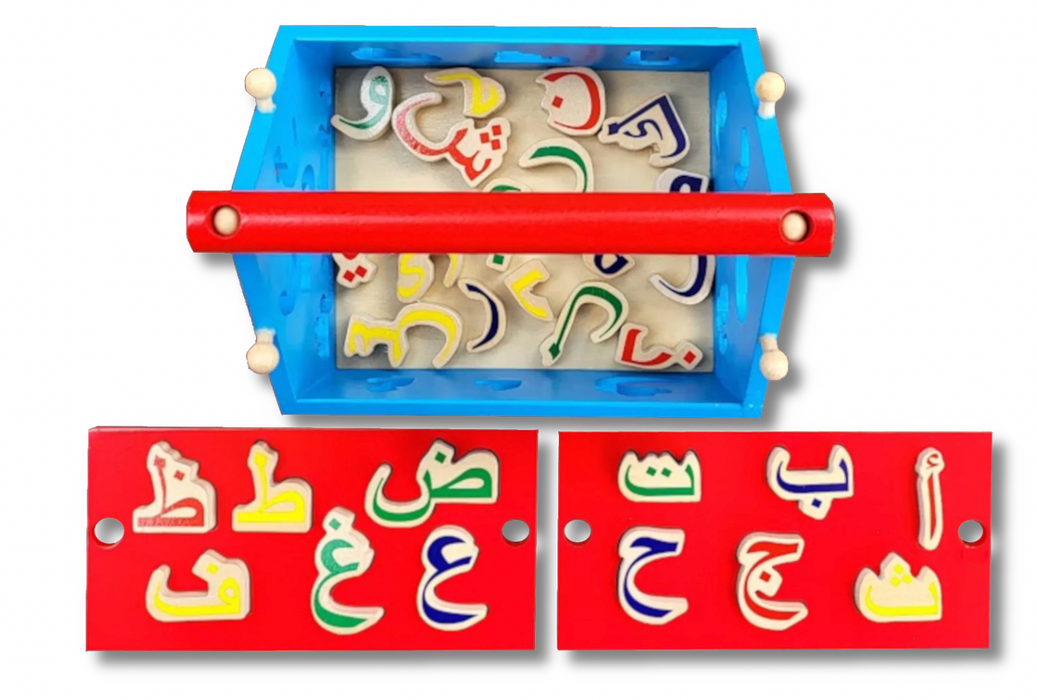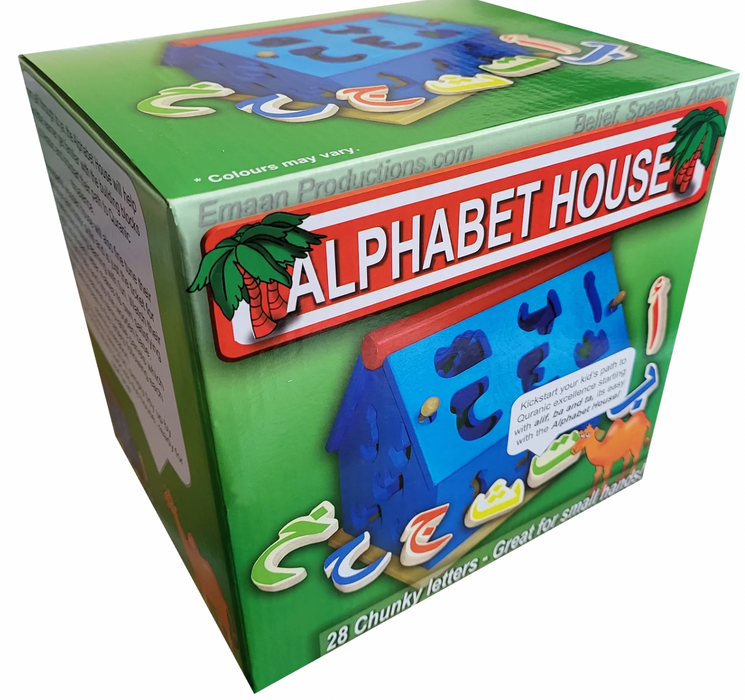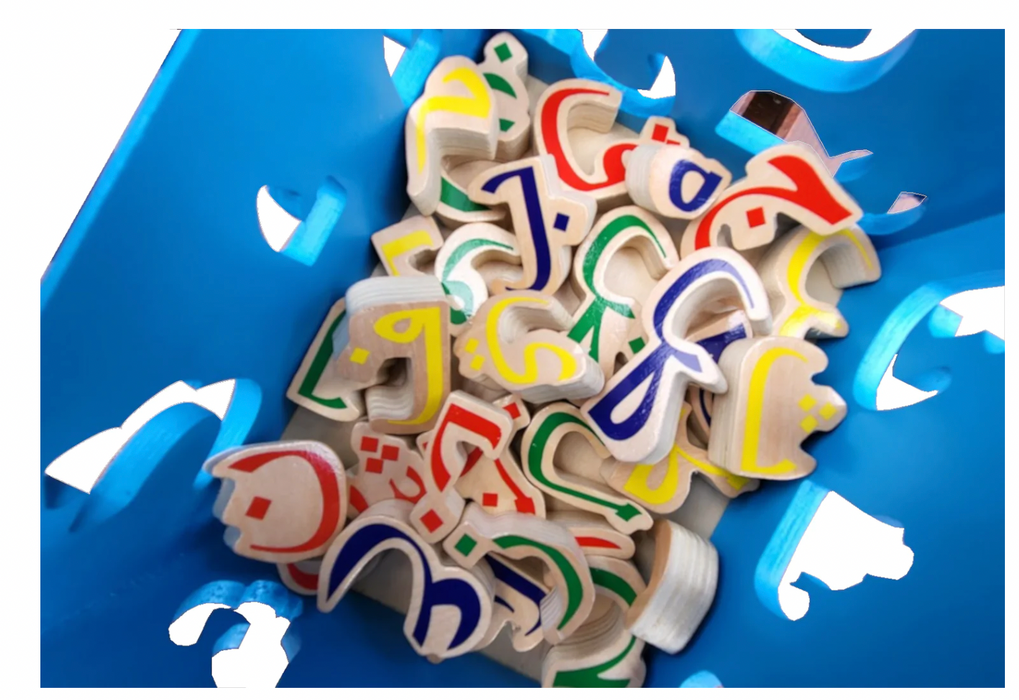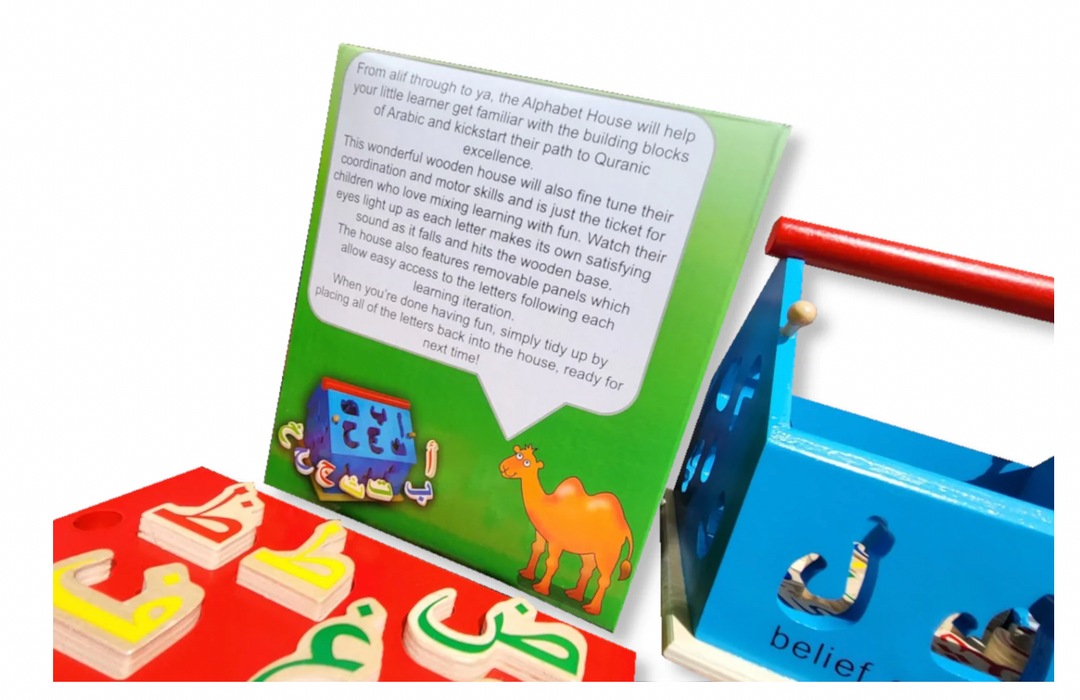 The Alphabet House will help your little learner get familiar with the building blocks of Arabic and kick start their path to Quranic excellence.
This wonderful wooden house will also fine tune their coordination and motor skills and it's just the ticket for children who love mixing learning with fun.
Watch their eyes light up as each letter makes its on satisfying sound as it falls and hits the wooden base.
The house also features removable panels which allow easy access to the letters following each learning iteration. When you're done having fun, simply tidy up by placing all the letters back into the house, ready for next time!
Dimensions 8 inches wide, 7 inches tall, 6 inches deep