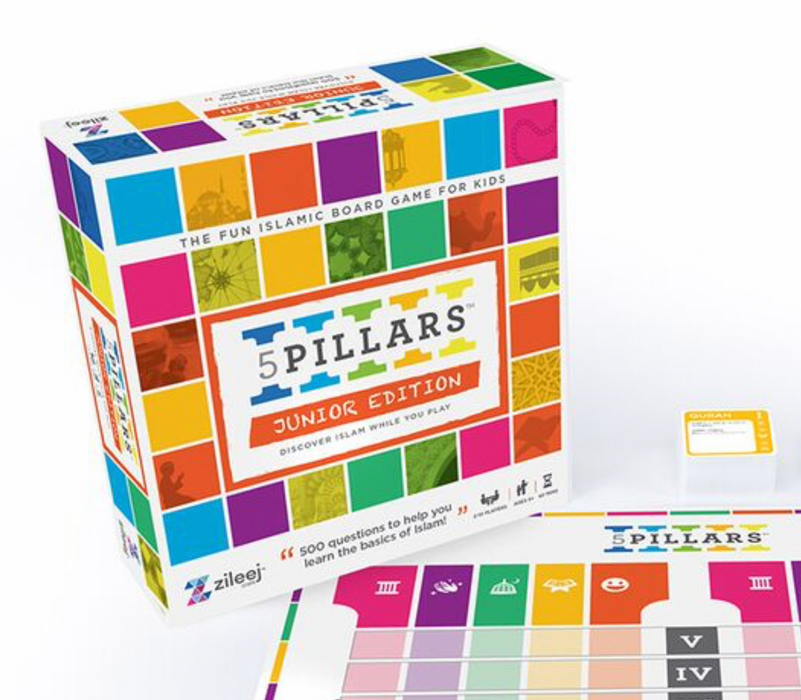 Learn all about the basics of Islam while having loads of fun with your family and friends! Discover, play and learn, with a journey through the pillars of Islam, pillars of Iman, Quran, Sunnah and Muslim Manners. Can you beat your friends, classmates or parents at all five difficulty levels? References from the Quran and Hadith are given so you learn more about Islam with every flip of the card.
Play for minutes or hours, but for the best learning experience don't stop until you have mastered and learnt the basics of Islam. This is the Ultimate Islamic Board Game Experience for Kids! Once you master this, why not play the 5Pillars: Pillars Edition or Fun Box?
500 QUESTIONS TO HELP YOU LEARN THE BASICS OF ISLAM!
EACH BOX CONTAINS:
500 Cards
Game Board
50 Pillar Tiles
5 Pillar Tokens
Card Tray
Instruction Manual