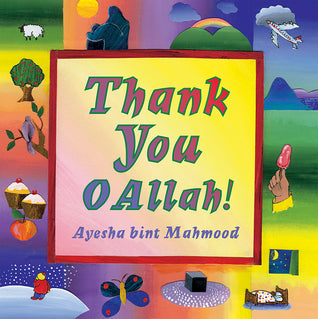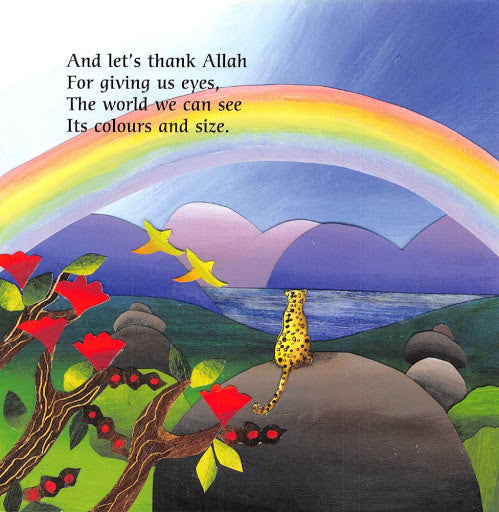 A playful yet heartfelt list of childish treats, treasures, and earthly wonders to thank the Creator for.
This book details Allah's never-ending bounties that will evoke a child's feeling of gratitude for everything Allah has given - from faith and knowledge to family and health, from animals and nature to food and life itself.
Fittingly illustrated with busy, colorful collage illustrations.
"Allah is Most Kind!
Have you looked around?
His blessings you'll find!
Up in the sky
Or on the Earth's floor
Let's find out the things
To Thank Allah for . . . "