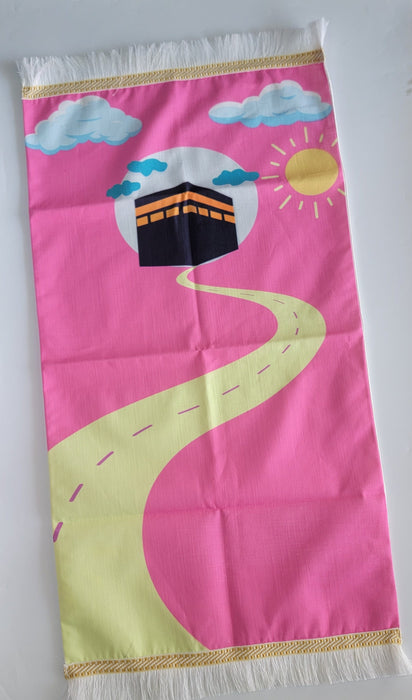 Road to Ka'abah Themed Prayer Mat for Kids
Size: 43x90 cm 
Children will love to own their very own, unique children friendly designed prayer mat. This beautifully designed prayer mats for children is the perfect gift for Birthdays, Eid, Graduations or any celebrations throughout the year. 
It encourages your kids to pray and gets them excited to use their prayer mat  5 times in a day. The colorful design and the Ka'aba will make them long for visiting the holy city one day.
Prayer mat is fully washable.

Material - Cotton