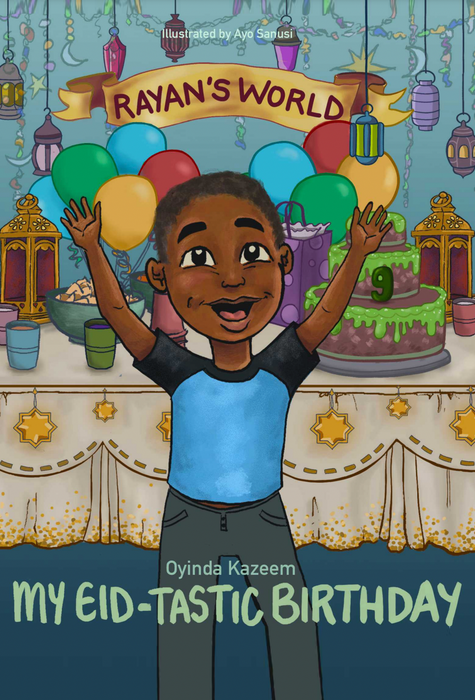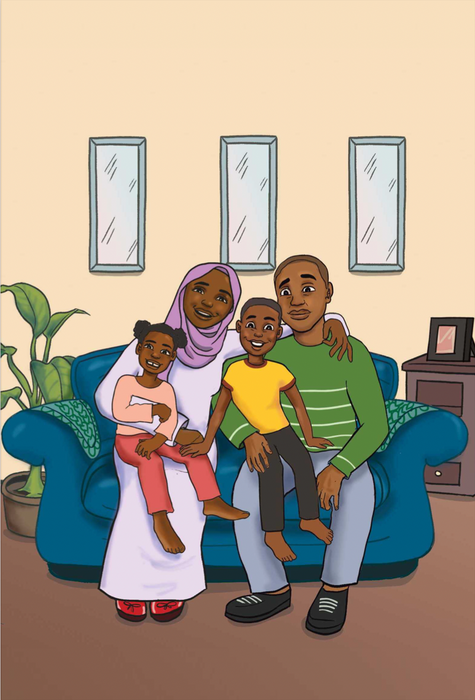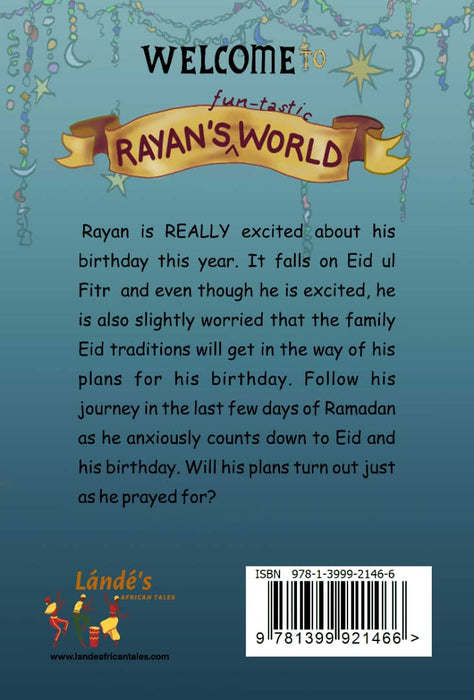 Rayan's World: My Eid-tastic Birthday
Rayan is REALLY excited about his birthday this year. It falls on Eid ul Fitr and even though he is excited, he is also slightly worried that the family Eid traditions will get in the way of his plans for his birthday. Follow his journey in the last few days of Ramadan as he anxiously counts down to Eid and his birthday. Will his plans turn out just as he prayed for?

My Eid-tastic Birthday is the first title in a new inclusive book series titled Rayan's World. It features a soon-to-be 9yr old Nigerian boy as he navigates growing up in a multi-faceted world. It is perfect for readers aged 7+.

Welcome to Rayan's Fun-tastic World!

A delightful read. This will make a perfect Eid gift for kids.
Early Chapter Book
Number of Pages: 72
Recommended Age : 7- 10