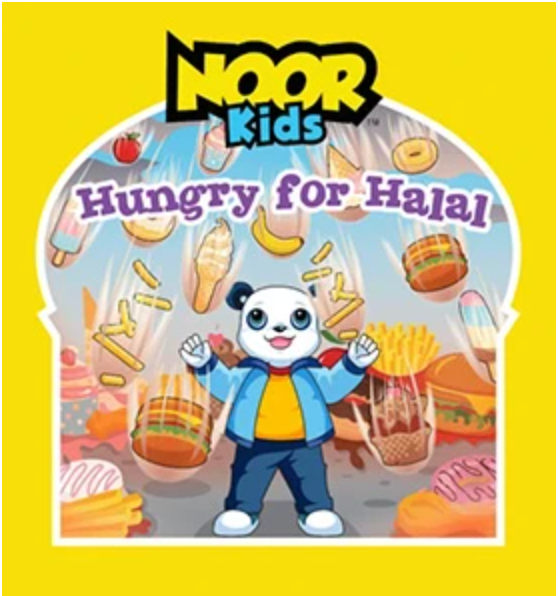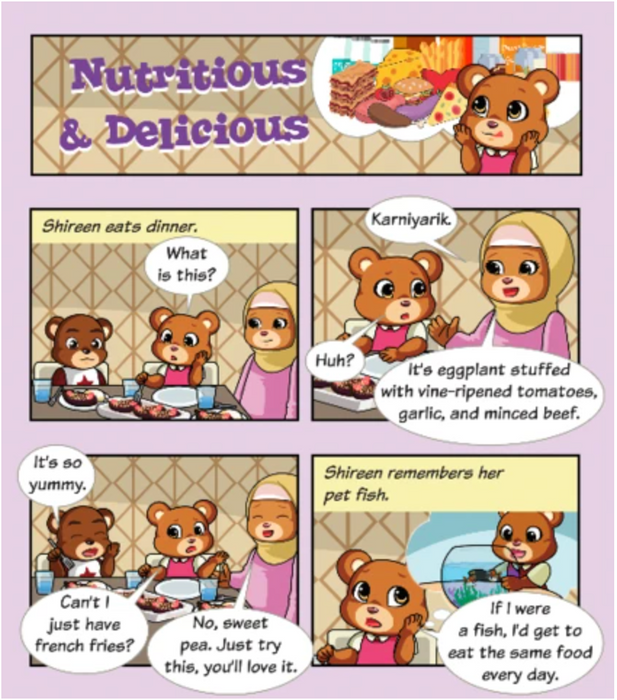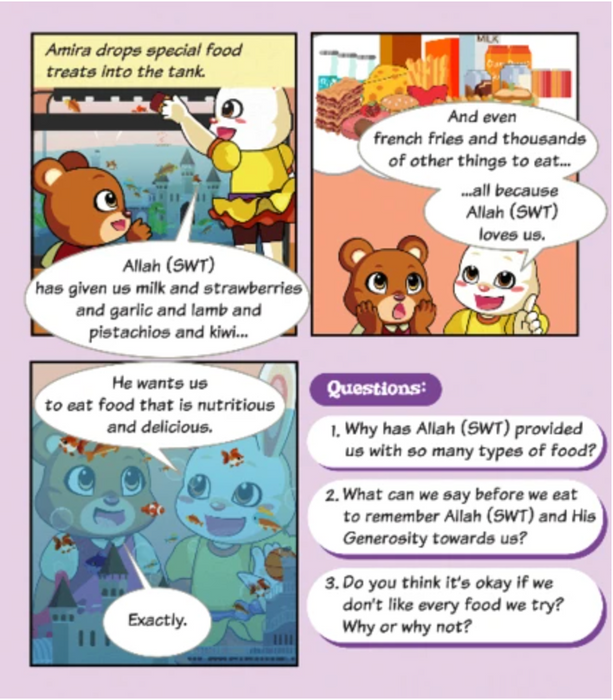 Noor Kids - Hungry for Halal
Food is one of the most significant blessings Allah (SWT) has provided us but we often forget this fact and, mistakenly, take it for granted. 
In this book, we teach important lessons about food. The first is that we should eat the many different foods available to us and also try to enjoy them. In the story. Our second lesson focuses on the problem of overeating.