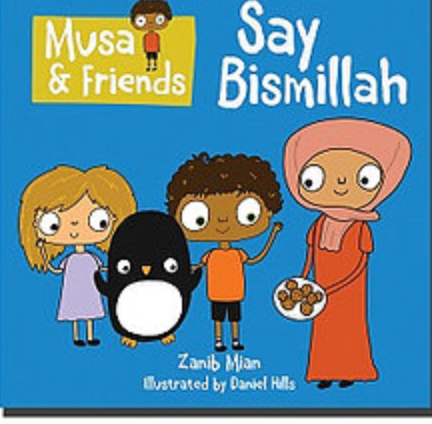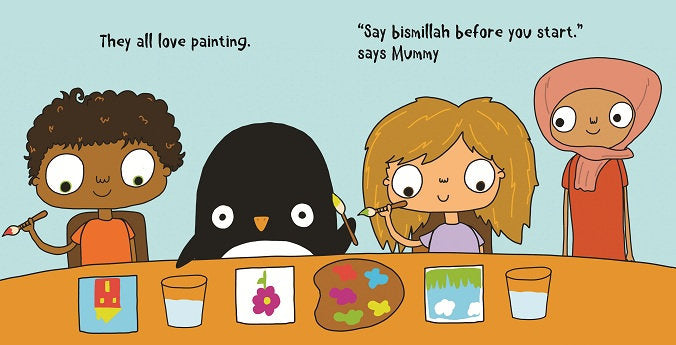 Musa & Friends Say Bismillah
Musa & Friends - a charming collection of cushioned board books for pre-schoolers. This is one of 4 toddler books in the series. Introduce your child to the concept of saying Bismillah before any act.
Written and created by award-winning author, Zanib Mian and spectacularly illustrated by Daniel Hills.

Others in the series:
Musa and Friends Say ALhamdulillah
Musa & Friends Go To the Masjid
Board book 14cm x 14cm
Age 0-3