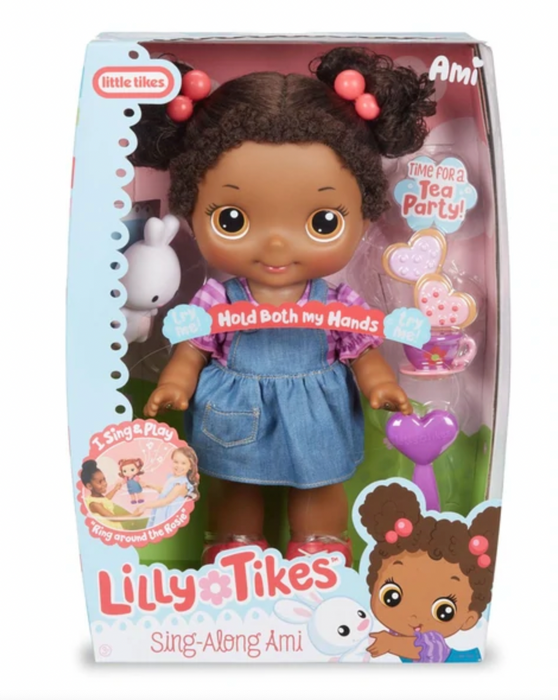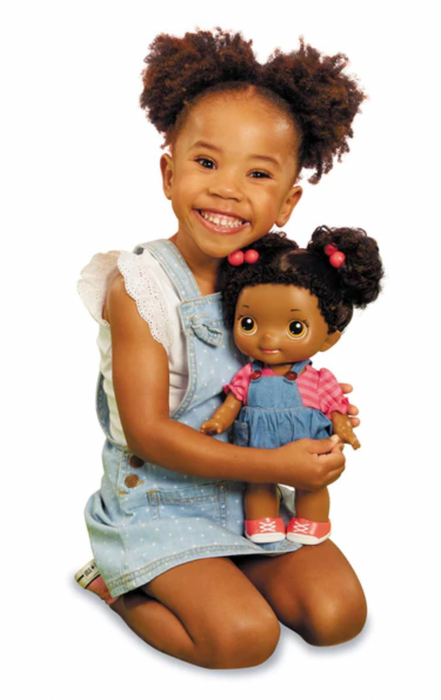 Little Tikes Sing Along Ami
Welcome to the wonderful world of Ami and Lilly! Ami and Lilly take you on adventures all day, full of excitement and play! Ami and Lilly are neighbors and best friends, and they love to host magical tea parties, cook teatime snack and bake delicious treats in Lilly's Cook & Bake Kitchen. No matter where their imagination takes them, along with their scrappy puppy Mitts, Ami and Lilly know that together is the best place to be. 
The new Sing-Along Ami doll brings kids' vibrant imaginations to life as they play all day. Holding both the Sing-Along Ami doll's hands makes her sing her own version of "Ring Around the Rosie" and speak 10 unique phrases for tons of interactive play. When they're done playing and singing, kids can enjoy teatime with Ami using the included, doll-size teacup, saucer, two cookies, and bunny doll. Ami stands 12 inches tall, has fully articulated arms and legs, a turning head, and changeable clothes so kids can have her sit, pose, or do just about anything they can imagine. Best of all, Ami's soft hair is brushable and kids can style it with the included brush and two hair clips. Join the fun with Lilly, Ami, and Mitts!