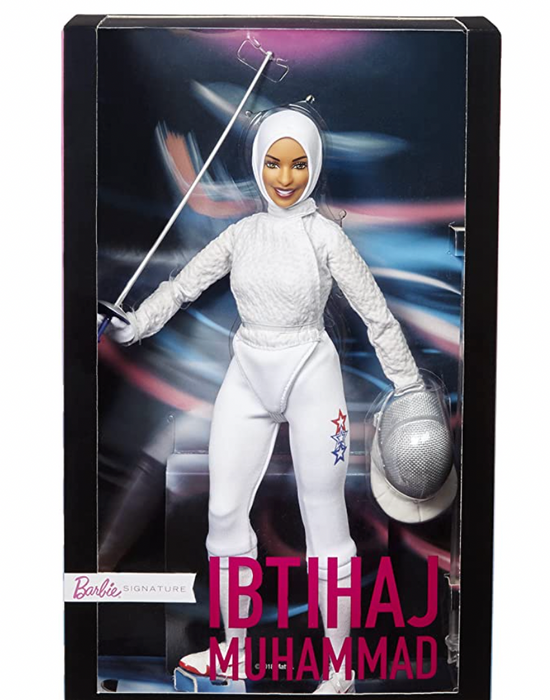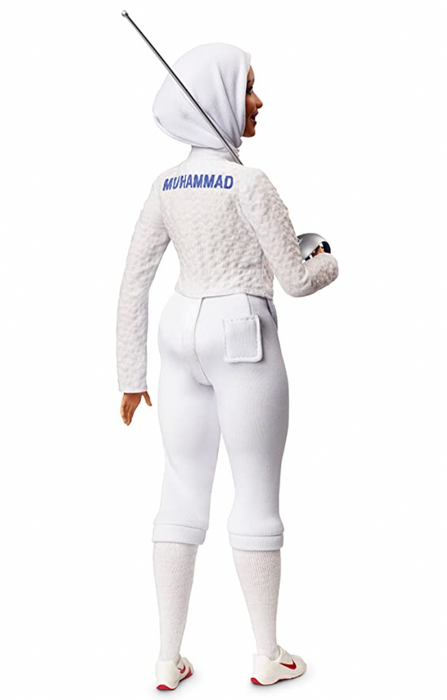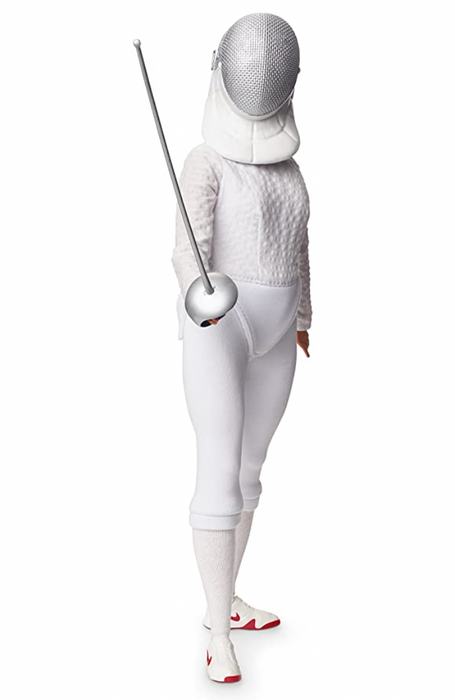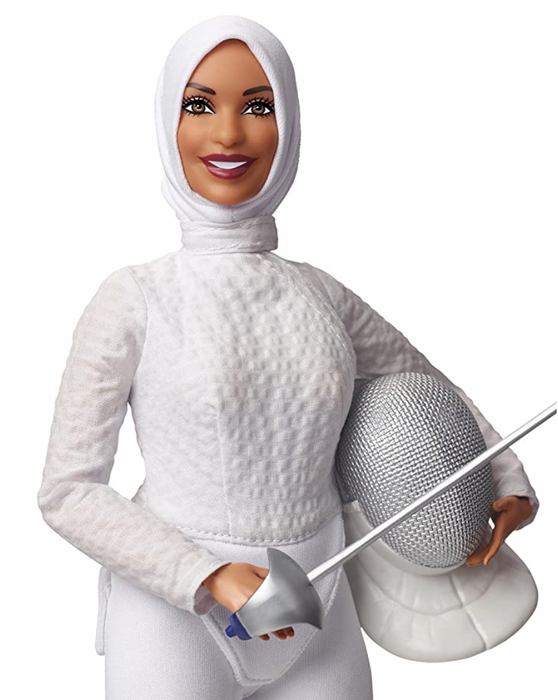 Ibtihaj Muhammad - Barbie Doll
As a brilliant athlete, entrepreneur and inspiration to girls who never saw themselves represented, Ibtihaj is not only celebrated for her accolades but for embracing what made her stand out.
Ibtihaj is honored as a Barbie "Shero," a woman who has broken boundaries to inspire the next generation of girls.
Competing as a saber fencer on the U.S. fencing team, she became the first female Muslim-American fencing champion to wear a hijab.
The Ibtihaj Muhammad Barbie doll is sculpted to her likeness, fully posable and is dressed in her fencing uniform, complete with hijab, sabre and mask