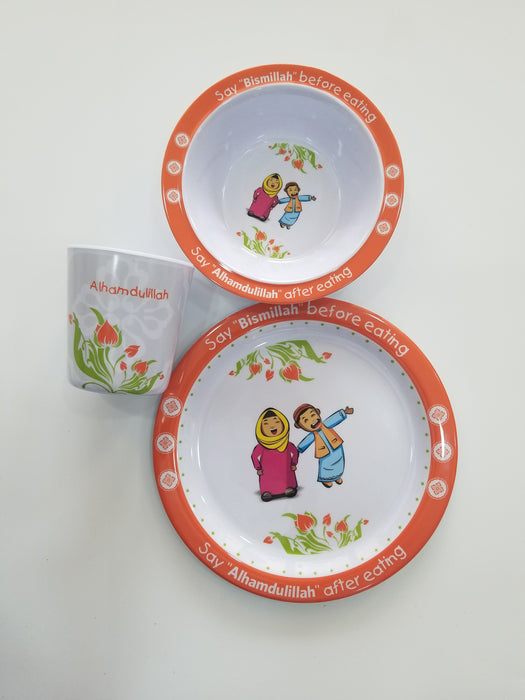 Deen Dinnerware 3 Piece Plate Set
Enjoy this Islamic Manners tableware for your little Muslim.
Set contains a beautiful melamine tumbler with Bismillah inscription,  a bowl and plate  with "Say Bismillah" before eating and "Say Alhamdulillah" after eating.
The items is durable and made out of melamine. It can be used for meals both at home and on the go.

This is a fun and creative way to teach your little Muslim the sunnah of eating and to remind them to start with the name of Allah.
1 X Tumbler
1 X Bowl
1 X Plate
Microwave and dishwasher safe