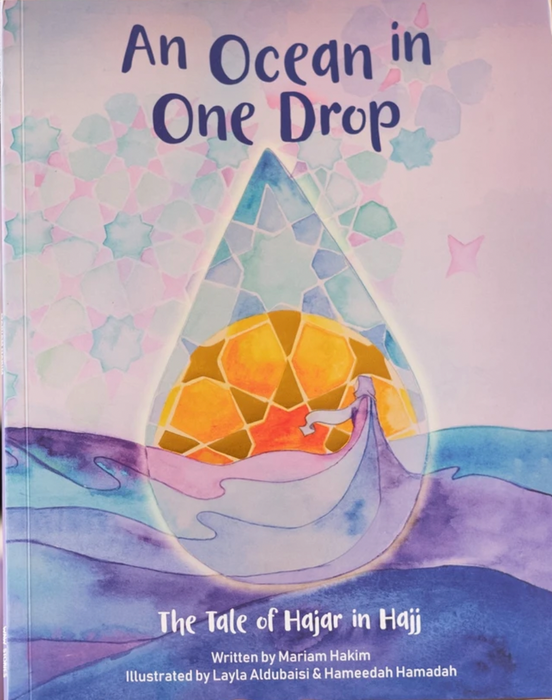 An Ocean In One Drop - The Tale of Hajar in Hajj
Jamila's grandmother has returned from Hajj with some wondrous Zamzam water! Join Jamila on a storytelling adventure as she learns about this water and how it connects to Hajar – the woman at the heart of Hajj.
This book details Hajar's desert struggle to young audiences, through the story of Jamila and her grandmother – who explains the importance of this pivotal moment within the Islamic faith.
 Using poetic rhyming couplets and stunning water colour visuals, this children's book explores Hajar's narrative through the opposing themes of water and desert, life and death, and ancient heritage in modern times.
It makes a perfect gift for any occasion especially around Eid ul Adha