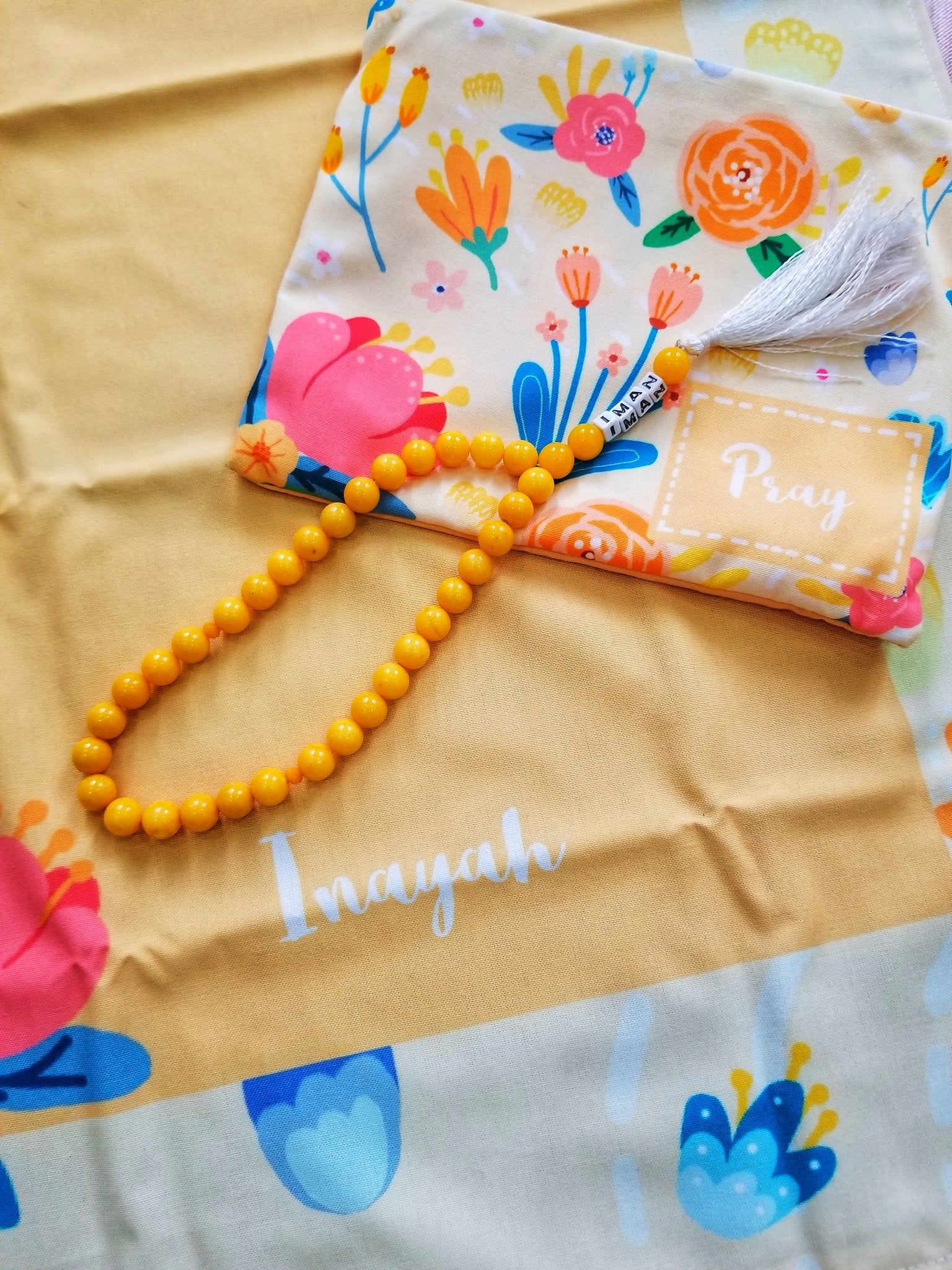 Discover the True Beauty of Islam
As Salam Alaikum,
We are proud to present the first issue of the Hadiya Lifestyle Newsletter.
There is a great need for us to learn more about our deen - Islam, improve our personal and professional lives, navigate social issues from an Islamic perspective and create a sense of responsibility as Muslims. 
This is why we're bringing you the Hadiya Lifestyle Newsletter every week, to share the true beauty of Islam, through valuable resources, knowledge, and guidance on how to deepen our connection with Allah. 
In this issue, we are discussing Inayah (Arabic writing: عناية). 
With everything happening in the world today, we need to be constantly reminded about the importance of our lives as Muslims.
In Islam, Inayah means Solicitude, Solace, Concern or Care. 
It is considered a virtue that refers to showing kindness and compassion towards others, especially those who are vulnerable and in need of help. Of course, Inayah is also given to girls as a name, in Islam. 
As Muslims, we are called upon to show Inayah or concern for others, especially those who are facing difficult circumstances. Today, our brothers and sisters in Turkey and Syria are reeling from a devastating earthquake that has left many homeless, injured, and in need of help. 
At the same time, Nigeria is gearing up for a crucial election that will determine the future of its people and country. 
As we reflect on these critical moments, let us remember the teachings of our faith and the importance of showing compassion and support towards those in need. 
We should pray for the affected communities in Turkey and Syria, and seek out ways to provide practical assistance and aid. 
This could be in the form of donations, volunteering our time and skills, or simply spreading awareness about the situation and encouraging others to get involved. 
Likewise, we should also pay attention to the upcoming Nigerian election and the issues that are at stake. We should support efforts to ensure a free, fair, and peaceful election, for a better nation for us all to live in. 
May Almighty Allah bless Nigeria and choose the best of leaders for us. Aameen. 
In all of these efforts, let us remember the importance of Inayah or concern for others, and the role that we can play in making a positive difference in our lives, and the lives of those around us. 
[Today is Jumah. Don't forget to recite Suratul Kahf. Jumah Mubarak]
Until the next issue, please stay safe and be Inayah-conscious :) 
Kindly share this newsletter with your friends and family, and have them sign up to join the Hadiya newsletter at: hadiyang.com 
If the newsletter gets into your spam or promotions folder, kindly move to the primary inbox and report not spam, so you always get the newsletter promptly.